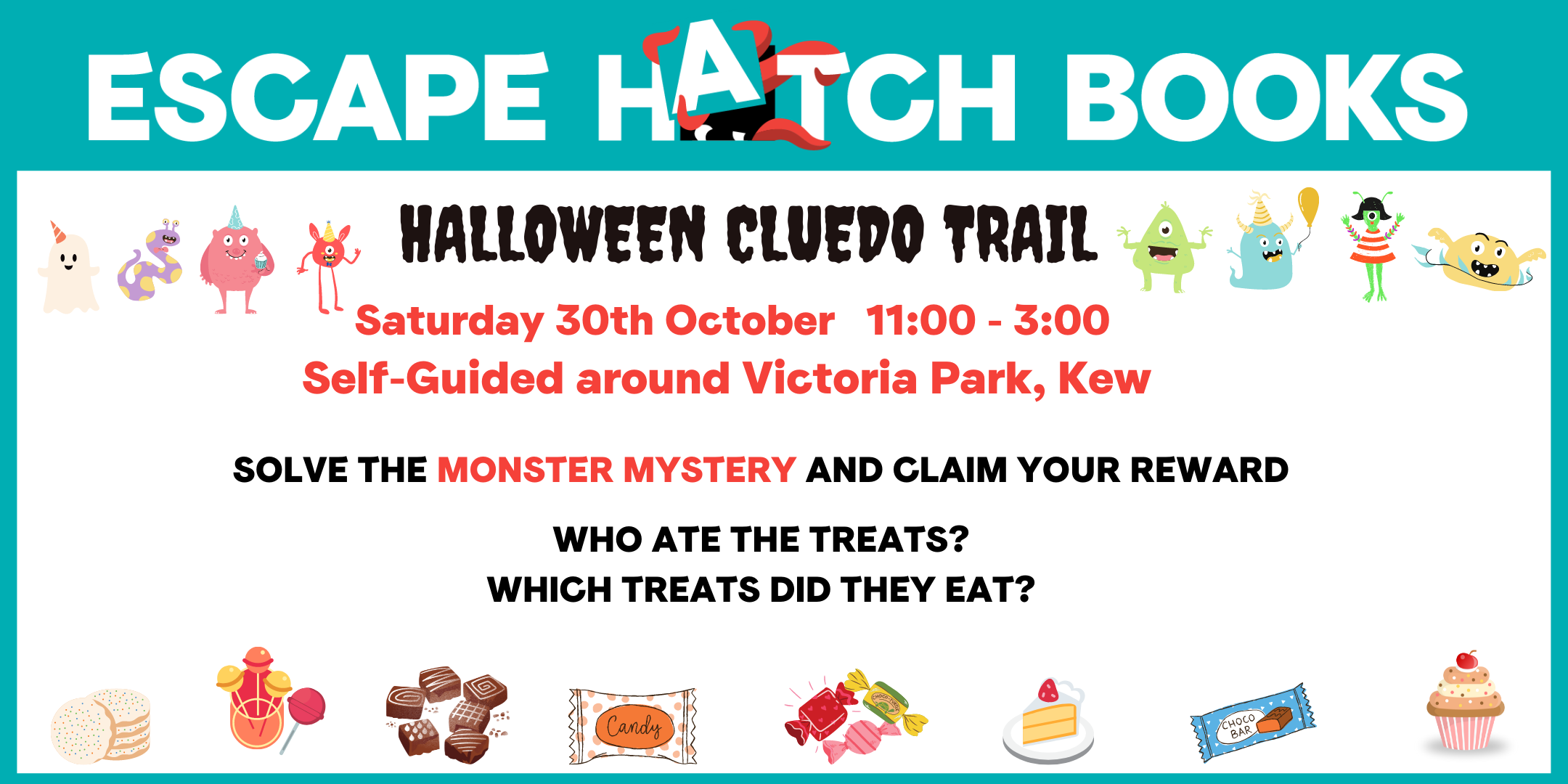 We had so much fun last year we had to do it again!
This time it will be like an outdoor game of Cluedo. There is nothing spooky or scary, just different puzzles or clues to find to allow you to elimate the suspects and work out which monster ate the treat and which treat they ate. It is contact free.
Collect your instructions from Escape Hatch Books, 9 Strathalbyn Street, East Kew
We will give you:
a map

showing where the clues are placed around Victoria Park

a "suspect list" of monsters and possible treats that were eaten.

a piece of A4 paper with some of the puzzles on it so you don't have to touch the clues in the park
You need to :
Bring a pen and a brain (so no zombies allowed)
There are 14 clues or puzzles.
Once you have found them all and crossed off the Monsters and the Treats you will be left with 1 monster and 1 treat.
Go back to Escape Hatch Books, tell them your answers and claim your halloween reward.
You can start whenever you want to between 11:00am and 3:00pm on Saturday 30th October.
It will take approximately an hour to complete.
All clues will be within Victoria Park, Kew.
Please ensure you follow the COVID rules applicable on the day and respect others using the park.
Please leave the clues in place so people after you can enjoy the fun.