Wombat (HB)
by Philip Bunting (Illustrator)
$17.99
AUD
Category: Picture Books
A rhythmic, read-aloud (and rather silly) burrow into the unseen world of the wombat.
$24.99
AUD
Category: Picture Books | Reading Level: From 2 To 99
The year I turned eight, Mum and Dad took us on a trip around Australia. Luke, Billy and I missed school for the whole winter term.Join Grace and her family on their adventurous and sometimes funny expedition. A warm, heartfelt story based on an actual journey undertaken by the much-loved, award-winning author and illustrator, Alison Lester. ...Show more
$19.99
AUD
Category: Picture Books
Based on a heart-warming true story. Tippy and her baby Jellybean live in a beautiful eucalyptus forest.One day, they wake up and sniff the air. It's smokey, hot and windy. Kangaroos and wallabies are bounding. Lizards and snakes are slithering. Wombats are heading to their burrows. The cockatoos take o ff in an enormous flock. Tippy can't hop. Or run. Or fly.Instead she shelters her baby in the only way she can…This is the uplifting story of a mother koala who saved her baby from a bushfire, and the dedicated vets who look after them until they are healed and ready to go home.Proceeds from this book will raise money for the Bushfire Emergency Wildlife Fund. ...Show more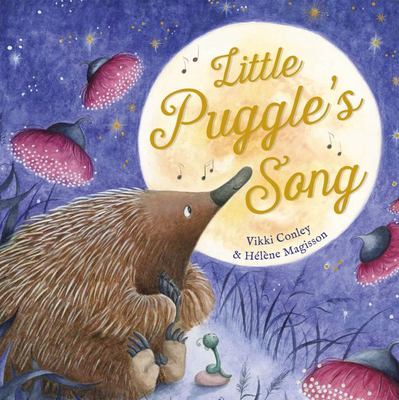 $24.99
AUD
Category: Picture Books
A lonely echidna searches for his voice. Every time Puggle tries to make sound nothing comes out. Can Puggle find his voice and join the bush choir?
$17.99
AUD
Category: Picture Books
View more details of this book at www.walkerbooks.com.au
$17.99
AUD
Category: Picture Books
A factastic tour of Australia from A to Z with award-winning author and illustrator Frané Lessac. Now in paperback! What is the Fremantle Doctor? Where is Qui Qui? And why are some islands named after days of the week? You'll uncover these exciting facts when you explore the A to Z of Australia - from B ondi to Kakadu and all the way to Taronga Zoo. Discover why Australia is one of the most amazing countries in the world! In 2016, it was the Winner of the Crystal Kite Member Choice Award, Australia and New Zealand Division, Society of Children's Book Writers and Illustrators and a Notable Book, Eve Pownall Award for Information Books, Children's Book Council of Australia Awards. Includes high interest facts and full colour illustrations of diverse locations throughout the country. All states are represented, and Indigenous content is included. "A good reminder that there are plenty of natural and man-made sights to enjoy without a passport ... 4/5 stars." Books+Publishing ...Show more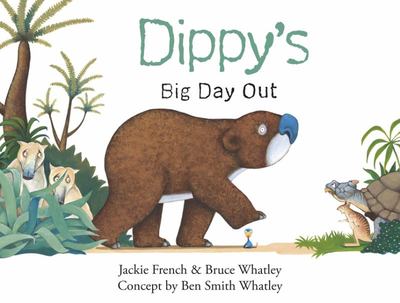 Dippy's Big Day Out
by Jackie French; Ben Smith Whatley (Illustrator); Bruce Whatley (Illustrator)
$24.99
AUD
Category: Picture Books | Series: Dippy the Diprotodon Ser. | Reading Level: 7 Kids picture
The setting is Australia, 100,000 years ago, where a VERY LARGE wombat is seen sleeping and most probably scratching, as well. This is where it all began. Dippy is a sweet, gentle wombat who lived many many thousands of years ago. He also happens to be a BIG wombat, one the size of a mini bus; a diproto don from 100,000 years ago, and his friends include dinosaurs , thylacines, and other megafauna. All Dippy wants is to discover a place to sleep where his snoring won't disturb his friends, plus delicious food to eat. But where will he find them? ...Show more
Mopoke
by Philip Bunting
$24.99
AUD
Category: Picture Books
This is a mopoke. Mopoke loves peace and quiet. He is about to find out that you can't always get what you want. Visually brilliant and hysterically funny, Philip Bunting's pictures tell a thousand words, with the support of very sparse, very hilarious, text. This is a book destined to become a classic. ...Show more
$14.99
AUD
Category: Picture Books
In this sequel to the popular Edward the Emu, Edward and his mate Edwina are the proud parents of ten little emu eggs. "Don't get depressed. I'll find a job, you stay on the nest," says Edwina to her stunned mate. And so Edwina sets out to find a job in this lighthearted offering from down under. Rhythm ic, rhyming verse by Sheena Knowles and hilarious illustrations by Rod Clement make this an entertaining picture book that is sure to find a place in the hearts of readers everywhere.   ...Show more
$14.99
AUD
Category: Picture Books
A delightful and entertaining peek into the life of one very busy wombat Ages: 3-7 MondayMorning: Slept.Afternoon: Slept.Evening: Ate.Scratched.Night: Ate.A typical day. Don't be fooled. this wombat leads a very busy and demanding life. She wrestles unknown creatures, runs her own digging business, and most difficult of all - trains her humans. She teaches them when she would like carrots, when she would like oats and when she would like both at the same time. But these humans are slow learners.Find out how one wombat - between scratching, sleeping and eating - manages to fit the difficult job of training humans into her busy schedule. ...Show more
$14.99
AUD
Category: Picture Books | Series: Australian Children's Classics Ser. | Reading Level: Children's - Toddlers, Age 2-4
Tired of his life as an emu, Edward decides to try being something else for a change. He tries swimming with the seals, he spends a day lounging with the lions, and even slithers with the snakes. But Edward soon discovers that being an emu may be the best thing after all. Sheena Knowles's upbeat, rhymin g text and Rod Clement's expressive illustrations are sure to make readers laugh out loud.   ...Show more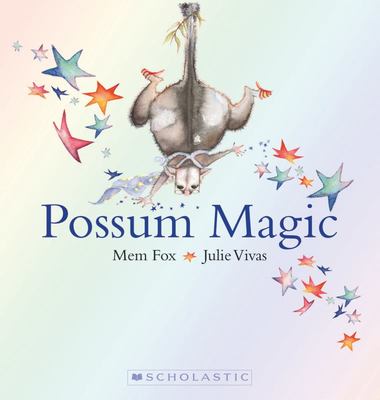 $15.99
AUD
Category: Picture Books
For 30 years Possum Magic has captivated and enchanted children and adults alike. Mem Fox's lovable characters, little Hush and Grandma Poss, together with Julie Vivas' exquisite illustrations, weave a story of pure magic. Continuously in print since it was first published by Omnibus Books in 1983, Poss um Magic has been embraced as a timeless Australian tale. ...Show more