$10.99
AUD
Category: Fact & Reference Books | Series: Collins Gem Ser.
This new edition is an indispensable guide to the English language. Part of the Collins Gem range - the world's best-selling mini dictionaries - it provides dictionary definitions and thesaurus synonyms on the same page for incomparable quick and easy reference. This book provides the most up-to-date wo rds, clear definitions and accessible same-page dictionary and thesaurus texts - all in the handy and portable Gem format. In addition to the wide range of definitions and synonyms, it has a handy and practical supplement on punctuation and spelling rules. With its clear layout and matching dictionary and thesaurus entries on the same page, you can be confident to find all the latest words you need - and fast! ...Show more
$19.99
AUD
Category: Nature
See how snowflakes and lightning storms form and learn the real effects of climate change in this kids book about weather. At a time when extreme weather is becoming more and more common, get clued up on the science behind it and the ways in which it's changing. Learn about all kinds of weather and mar vel at how powerful it can be. Discover what the weather was like when the Earth was born and what it could be like in the future. Find out how weather is predicted and the inventions that harness its power.This eco-focussed book is packed with facts and illustrations showing how weather forms, the ways in which it changes over time, and how we can use its power. ...Show more
$24.99
AUD
Category: Animals
Travel back in time to find out about the fantastical wildlife that lived on Earth before we did. From the first living cells to fearsome dinosaurs and giant mammals, take a journey through prehistory to find out about the supersized, the scary, and the downright bizarre animals and plants that inhabit ed Earth in ancient times. Broken down by animal or plant type, there are profiles on more than 40 key species. With famous favourites such as mighty Tyrannosaurus and huge woolly mammoths, as well as lesser-known organisms, including five-eyed Opabinia and aeroplane-sized pterosaur Quetzalcoatlus, children won't fail to be captivated by the amazing range of beasts on display.Learn about the primeval world itself and how the Earth has changed over time, why fossils form, and the arrival of early humans. Detailed artworks bring the past to life, while pronunciation guides help with tricky names, and a visual index provides a quick overview of every species in the book.My Book of Dinosaurs and Prehistoric Life is an ideal first book about early plants and animals, and is sure to be a hit with fact-obsessed young fans of all things dinosaurs and other prehistoric life. ...Show more

$39.99
AUD
Category: Transport
Charming and picturesque, A Train Journey brings iconic trains to life in three-dimensional pop-ups! In A Train Journey, readers will meet four iconic trains that changed the history of railroad. Each of the four picturesque pop-ups inside depicts a historic train--George Stephenson's Rocket, one of th e earliest steam locomotives; the Elevated Railway in Brooklyn; the Flying Scotsman; and the Japanese bullet train or Shinkansen--in its own environment. Gérard Lo Monaco's charming illustrations lend spectacular depth and detail to this book that will delight children and train lovers alike. ...Show more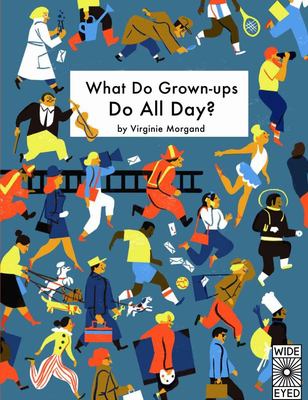 $29.99
AUD
Category: World | Reading Level: From 5
Featuring more than one hundred jobs and fifteen busy scenes, such as farm, hospital and school, this book gives children a fascinating insight into what grown-ups do all day. Explore fifteen diverse work places such as a farm, hospital, and school, then turn the page to find out what each person's job entails. Packed with detailed scenes and information, this is a sure-fire instant classic. ...Show more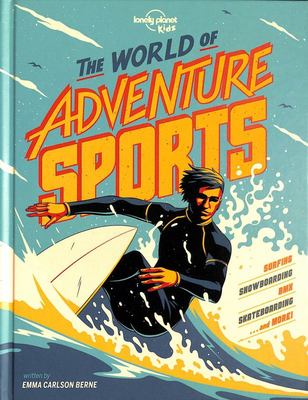 $29.99
AUD
Category: Sport | Series: Lonely Planet Kids Ser.
An adrenaline-fuelled guide to extreme sports for kids, including snowboarding, skydiving, BMXing, rock climbing and much more. As well as a general introduction to each sport, discover star athletes such as Shaun White, Chloe Kim and Danny Way, a list of essential slang, a timeline of the sport's devel opment and a rundown of global hotspots - all accompanied by rad street-art graphics and epic photos. Soar through the air like a bird, ride the waves and scale mountain heights as you explore what exactly it means to do an extreme sport. Brave the elements with dare and skill as you follow athletes skydiving, rock climbing, skiing, paragliding, scuba diving and much more, discovering the best places on earth to get the adrenaline pumping. With words by Emma Carlson Bernie and fun illustrations throughout, this bright and colourful guide is a great introduction to adventure sports for both kids and adults alike.  About Lonely Planet Kids: Lonely Planet Kids - an imprint of the world's leading travel authority Lonely Planet - published its first book in 2011. Over the past 45 years, Lonely Planet has grown a dedicated global community of travellers, many of whom are now sharing a passion for exploration with their children. Lonely Planet Kids educates and encourages young readers at home and in school to learn about the world with engaging books on culture, sociology, geography, nature, history, space and more. We want to inspire the next generation of global citizens and help kids and their parents to approach life in a way that makes every day an adventure. Come explore! ...Show more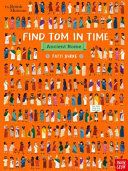 $24.99
AUD
Category: History
Join Tom on a time-travel adventure to ancient Rome . . . if you can find him! Packed with detailed artwork, fascinating ancient Roman facts and over 100 other things to find - from a sacrificial cow to an escaping gladiator - lose yourself in ancient Rome with this brilliantly interactive book!
$45.00
AUD
Category: Space | Series: The Definitive Visual Guide
Featuring all-new 3D models built using data gathered by NASA and the European Space Agency, The Planets is an awe-inspiring journey through the Solar System, from Earth to Mars and beyond. Viewed layer by layer, planets and other objects in the Solar System are taken out of the night sky and presented on a white background, revealing every detail of their surface and internal anatomy in astonishing detail. Looking at planets, the Sun, hundreds of moons and thousands of asteroids and comets, The Planets includes timelines that chronicle all major Space missions, right up to the latest Mars rovers, and infographics that present fascinating facts about all planets and the Solar System in a fresh new way. ...Show more
$19.99
AUD
Category: Little People, Big Dreams | Series: Little People, Big Dreams
Part of the bestselling Little People, BIG DREAMS series, Charles Darwin tells the inspiring story of this world-renowned naturalist.   From the critically acclaimed, multimillion-copy bestselling Little People, BIG DREAMS series, discover the life of Charles Darwin, the scientist who changed the way p eople see the world. Although he didn't do very well at school, Charles Darwin was passionately curious about wildlife, humans and plants. After a journey to South America, he developed his landmark theory: that all living things are related. Today, he is regarded as one of the most brilliant scientists who ever lived, and a hero to those who dare to think differently. This inspiring book features stylish and quirky illustrations and extra facts at the back, including a biographical timeline with historical photos and a detailed profile of the iconic naturalist's life. ...Show more
$19.99
AUD
Category: Body
Can We Talk About Consent? takes a fresh, frank and stylish approach to the topic of relationships and respect, providing essential understanding for readers aged 14+. What exactly is consent? Why does it matter? How can you negotiate your place in the world while respecting other people's boundaries, and have them respect yours? Can We Talk About Consent? breaks down the basics of how to have healthy relationships in every aspect of life for readers aged 14 years and older. Consent is a powerful word, but not everyone understands exactly what it means. This clearly written, stylishly illustrated guide explains clearly what consent means and why it matters - for all of us.   • With honest explanations by experienced sex and relationships educator Justin Hancock, children will learn how consent is a vital part of how we connect with ourselves and our self-esteem, the people close to us and the wider world. • Readers will uncover how to develop and maintain relationships, how to manage and avoid negative relationships and will learn more about equality and respect. • Covers a broad range of topics, including: how we greet each other; how to choose things for ourselves; how we say no to things we don't want to do; communicating and respecting choices in sexual relationships; the factors than can affect a persons ability to choose; and how to empower other people by giving them consent. • Colourful, striking illustrations by Fuchsia MacAree help children relate what they read to the world around them. This guide to consent will set young people on the path to a lifetime of healthy relationships.   ...Show more
$19.99
AUD
Category: Little People, Big Dreams | Series: Little People, Big Dreams
Part of the bestselling Little People, BIG DREAMS series, Prince tells the inspiring story of this world-renowned singer-songwriter. In this book from the critically acclaimed, multimillion-copy bestselling Little People, BIG DREAMS series, discover the life of Prince, one of the most iconic performers in music history. From a young age, Prince was obsessed with music. Even though he couldn't read it, his talent - whether on piano, drums, guitar or vocals - turned him into an icon. Combining funk, disco, soul and almost every other genre out there, his songs are some of the best-loved all around the world. Prince knew that he didn't have to be like anyone else to be a star - and there was no one quite like Prince. This inspiring book features stylish and quirky illustrations and extra facts at the back, including a biographical timeline with historical photos and a detailed profile of the music legend's life. ...Show more
$24.99
AUD
Category: World
Countless different festivals are celebrated all over the world throughout the year. Some are national holidays, celebrated for religious and cultural reasons, or to mark an important date in history, while others are just for fun. Give thanks and tuck into a delicious meal with friends and family at Thanksgiving, get caught up in a messy tomato fight in Spain at La Tomatina, add a splash of color to your day at the Holi festival of colors and celebrate the life and achievements of Martin Luther King Jr. on Martin Luther King Jr. Day. With fact-filled text accompanied by beautifully bright illustrations from the wonderfully talented Chris Corr, prepare yourself for a journey as we travel around the world celebrating and uncovering a visual feast of culture. ...Show more