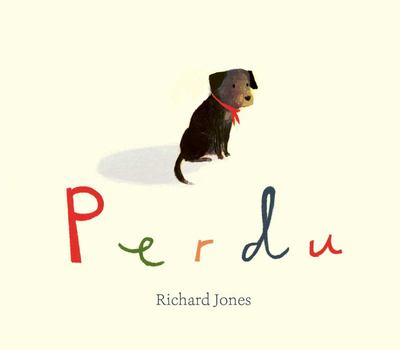 Perdu
by Richard Jones
$14.99
AUD
Category: Picture Books
The moving, beautifully illustrated story of a little lost dog and his search for a place to call home. Poor Perdu is all alone as he journeys from the countryside to the city in search of a home. The city is a big place when you are very small, but is it possible that someone is looking out for Perdu? Perdu is the first picture book to be both written and illustrated by Richard Jones -- the illustrator of the internationally bestselling The Snow Lion. This poignant gem, with an important message about kindness at its heart, deserves to become a modern classic. Other books from Richard Jones: The Snow Lion, written by Jim Helmore Paper Planes, written by Jim Helmore ...Show more
Barkley
by Rebecca Crane
$25.99
AUD
Category: Picture Books
A deceptively simple ode to happiness and self-confidence, as told through the voice of a lovable dog named Barkley. This is the story of a small dog named Barkley who is having a bit of an identity crisis. Barkley belongs to a little boy named Max, who is part of a large community of people with all di fferent kinds of dogs, each with a very distinct characteristic. Except for Barkley. So, what kind of dog is he? Just imagine his surprise when he discovers he's a LOST dog. Luckily, Max helps him realise he's more than just that: he's a best friend dog, and that makes him a happy dog, too. And you can't ask for much more than that. ...Show more
$19.99
AUD
Category: Picture Books
A classic in the making - joyous and playful, this will be read again and again. Pitched perfectly at the preschooler, just learning the rules who loves being the boss. Gorgeous illustrations and a rhyming text that's a delight to read out loud. Pre-sales available now. Stock available from 1/9/20
$17.99
AUD
Category: Picture Books
Hally Tosis is a great family dog, but there is one rotten thing about her: her breath! It is so smelly, Hally's pet parents want to find a new home for her. The children, desperate to keep their beloved pet, try everything to rid Hally of her stinky stench. They take her for a breathtaking view, a movi e that would leave her breathless, and a ride on a roller coaster that would make her lose her breath, but Hally's putrid panting persists! Only a miracle could save her now! This hysterical read-aloud and fan-favorite picture book is now available for the first time in a paper-over-board format! ...Show more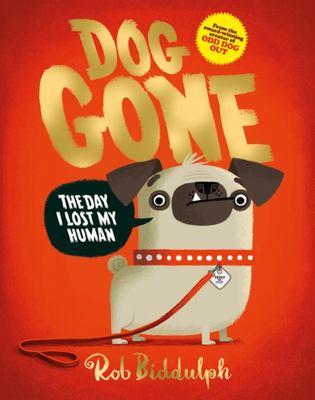 $19.99
AUD
Category: Picture Books
A brand-new, wonderfully waggy story of one dog day afternoon, from the genius behind the #DrawWithRob phenomenon and the bestselling and award-winning Blown Away! Every dog has his Dave (or otherwise-named human)... but on a walk in the park, the adorable Teddy the pug, loses his! And when Teddy find s himself at the shed of the TERRIBLE TROLL in the woods, he might find more than he bargained for... a new friend. Packed with delight, dogs, and even a Dave, this hilariously funny and exquisitely illustrated new book from the incredible Rob Biddulph, the creative star behind the viral and phenomenal #DrawWithRob, will have you panting for more! This is the perfect story for boys and girls of 4+, and dog-lovers everywhere, to share with their families! Roll around in the rhymes and enjoy Rob Biddulph's trademark warm-hearted humour. ...Show more
$29.99
AUD
Category: Picture Books
How do you spell DOG? In this brand new collection of typographic doggy delights this award winning illustrator show you a whole new way to spell your best friend. Each picture is created using only the letters that spell each dog's name, and is partnered with a brief, amusing verse. The exact fonts use d are provided in a key on each page to help readers find all the letter shapes and that spell each dog. Includes Teachers' Notes. ...Show more
$19.99
AUD
Category: Picture Books | Reading Level: Early Childhood
A delightful picture book about a friendship between an exuberant but loveable dachshund and his more retiring, tidy housemate.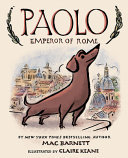 $24.99
AUD
Category: Picture Books
A daring dog takes a whirlwind tour of Rome in search of freedom in new picture book from beloved storyteller Mac Barnett and masterful illustrator Claire Keane Paolo the dachshund is trapped. Though he lives in Rome, a city filled with history and adventure, he is confined to a hair salon. Paolo dreams of the sweet life--la dolce vita--in the Eternal City. And then, one day, he escapes Paolo throws himself into the city, finding adventure at every turn. Join our hero as he discovers the wonders of Rome: the ruins, the food, the art, the opera, and--of course--the cats. Readers will cheer the daring of this bighearted dog, whose story shows that even the smallest among us can achieve great things. ...Show more
$19.99
AUD
Category: Board Books | Series: Hairy Maclary and Friends
Hairy Maclary from Donaldson's Dairy finally appears in an interactive touch and feel book. This attractive production has different textures on every page spread. Children can now explore the textures of Bitzer Maloney all skinny and bony, Muffin McLay like a bundle of hay, Hairy Maclary from Donaldson 's Dairy and the rest of the gang. View YouTube video: http://youtu.be/Zi4cYPaFYoo ...Show more
$24.99
AUD
Category: Picture Books
Arthur is a dog with a secret. More than anything in the world he loves to play his violin, but he's too scared to do it in public because, well, what if he's bad? What if people laugh? What if he makes a fool of himself?! WHAT IF? But the song in his head and the dream in his heart just won't stay qui et. So, when he's invited to take part in a jam session, he creates the ultimate disguise – a post box costume! And when it falls apart, Arthur doesn't. ...Show more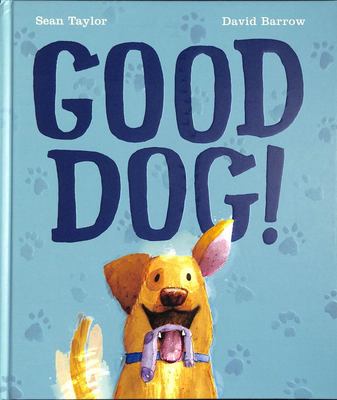 $22.99
AUD
Category: Picture Books
Dog really tries his best to be a Good Dog! for his owner, Melvin.  But unfortunately it's just not that easy. First there's the case of the missing extra-delicious-smelling pizza slice - but that's really nothing to do with him. Then there's giant surprise SNIFFLE SNUGGLES when Melvin is lying down as leep. Then there's the smashed lamp... and the wee-wee on the floor... But it really is SO DIFFICULT to be a Good Dog. Will Dog ever succeed? Find out in this hilarious, heartwarming story of one lovably clueless dog and his owner.  From the team that brought you My Mum Always Looks After Me So Much.    ...Show more
Three (HB)
by Stephen Michael King
$24.99
AUD
Category: Picture Books | Reading Level: Picture Book
One, two, three . . . Every day was a hop and a skip for Three. He was happy to walk from here to there, wherever his nose led, or wherever his legs took him . . . all the way to new friends.