$14.99
AUD
Category: Picture Books
This beautiful picture book from the acclaimed partnership of Margaret Wild and Ron Brooks is a glorious celebration of family and new life.
$29.99
AUD
Category: Book and Toy Gift Set
The perfect gift for a new baby. A beautifully produced board book edition of beloved children's book creator Alison Lester's classic, Kissed by the Moon, packaged in a quality gift box alongside a super-snuggly blanket with satin trim and a beautiful moon and stars embroidered motif. This appealing gi ft set combines the velvety tactile appeal of a blanket for babies to snuggle alongside a board book edition of this classic story to share and treasure. May you, my baby, sleep softly at night, and when dawn lights the world, may you wake up to birdsong. Part poem, part lullaby, this gentle story celebrates a baby's wonder at our beautiful natural world. From much-loved Australian Children's Laureate, Alison Lester, comes a timeless book and gift set to share and to treasure. ...Show more
$14.99
AUD
Category: Board Books
Rod Campbell, the creator of the preschool lift-the-flap classic Dear Zoo, has been a trusted name in early learning for over thirty-five years, and Oh Dear! has been a firm favourite with toddlers and parents alike since it was first published in 1983. Buster's staying with Grandma on the farm. But wh ere will he find the eggs for breakfast? Not in the stable - oh dear! Young children will love lifting the flaps as they turn the pages and follow Buster around the farm. With bright, bold artwork, simple, catchy text and a whole host of favourite farm animals, Oh Dear! is a classic story to come back to again and again, and the thick board pages, chunky cased cover and sturdy flaps make it great for small hands. ...Show more
$14.99
AUD
Category: Board Books
How hard can it be to find a bit of peace and quiet? Wombat is tired and just wants to rest. But it's hard to sleep during the day when a bunch of noisy birds want to sing and play. The magpies keep whistling, the fairy wrens are flitting about and don't even talk about the kookaburras. Poor tired wom bat. Will he ever get to sleep? One Very Tired Wombat is a charming counting book featuring some very cheeky Australian animals. ...Show more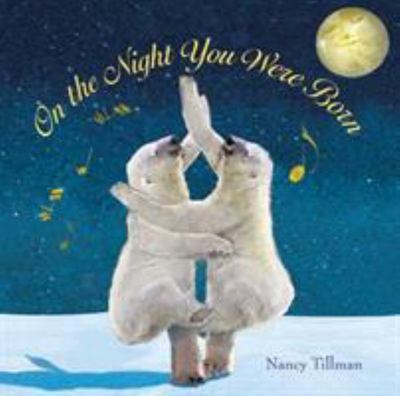 $29.99
AUD
Category: Picture Books
Now available in its entirety in board book format, Tillman's masterpiece is perfect for acknowledging the special people in our lives that they are loved. Full color. 8 x 8.
$24.99
AUD
Category: Picture Books | Reading Level: Children's - Grade 1-2, Age 6-7
The New York Times bestseller that celebrates the dreams, acceptance, and love that parents have for their children . . . now and forever From brave and bold to creative and clever, Emily Winfield Martin's rhythmic rhyme expresses all the loving things that parents think of when they look at their chil dren. With beautiful, and sometimes humorous, illustrations, and a clever gatefold with kids in costumes, this is a book grown-ups will love reading over and over to kids--both young and old. A great gift for any occasion, but a special stand-out for baby showers, birthdays, and graduation. The Wonderful Things You Will Be has a loving and truthful message that will endure for lifetimes. ...Show more
$14.99
AUD
Category: Board Books
At the end of the day, darkness is falling and little ones are getting sleepy, feeling cozy, and being tucked into bed. (Baby/Preschool)
$14.99
AUD
Category: Board Books | Reading Level: Children's - Grade 1-2, Age 6-7
. . . I wanted you more than you'll ever know, so I sent love to follow wherever you go. . . . Love is the greatest gift we have to give our children. It's the one thing they can carry with them each and every day. If love could take shape it might look something like these heartfelt words and image s from the inimitable Nancy Tillman. Here is a book to share with your loved ones, no matter how near or far, young or old, they are. ...Show more
$14.99
AUD
Category: Board Books
'Once I heard a little wombat stomp stomp stomp . . . ' Read along and act out the movements as these baby Australian animals eat, play and settle down for nap time.
$14.99
AUD
Category: Lift the Flap and Pop-Up
Join the hunt to find lovable puppy, Spot, in Eric Hill's first ever lift-the-flap tale! Lift each flap to find all sorts of funny animal surprises, before discovering where cheeky Spot has been hiding. This is the perfect first book for little ones - the playful text is a wonderful spur to read and re spond together, and the hide-and-seek flaps encourage curiosity and interactivity. This is a special anniversary edition of this much-loved classic to celebrate 40 years since the first publication of Where's Spot?. ...Show more
$12.99
AUD
Category: Board Books
From the multi award-winning picture book maker of A Bit Lost, Oh No, George! and Shh! We Have a Plan, comes the ultimate bedtime board book. A series of exquisitely coloured cut pages of increasing size introduce woodland families - bears, deer, rabbits and teeny, tiny mice - who are all beginning to f eel really ... rather ... tired ... YAWN! "Dear me," says Great Big Bear, "it must be time for bed!" But Little Bear is certainly not sleepy - he's wide awake! (For now...) With sublime, starry night time scenes and an infectious yawny "Good night" refrain, Chris Haughton creates a lulling bedtime read, perfect for parents and children to share together. ...Show more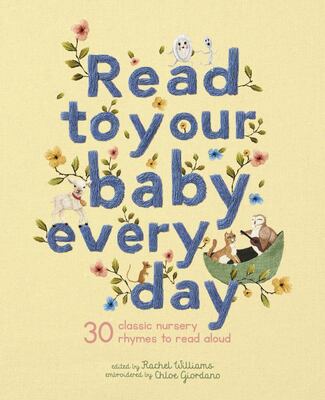 $24.99
AUD
Category: Picture Books
Science tells us that babies develop best and connect with people and the world around them when they are spoken to, sung to and read to. Even when they're tiny, the sound of their parents' voices helps them make sense of the world and feel comfortable with new people and places. This treasury gives p arents the opportunity to rediscover just how useful (and calming) 30 of the best-loved nursery rhymes are in one, handsome volume. ...Show more