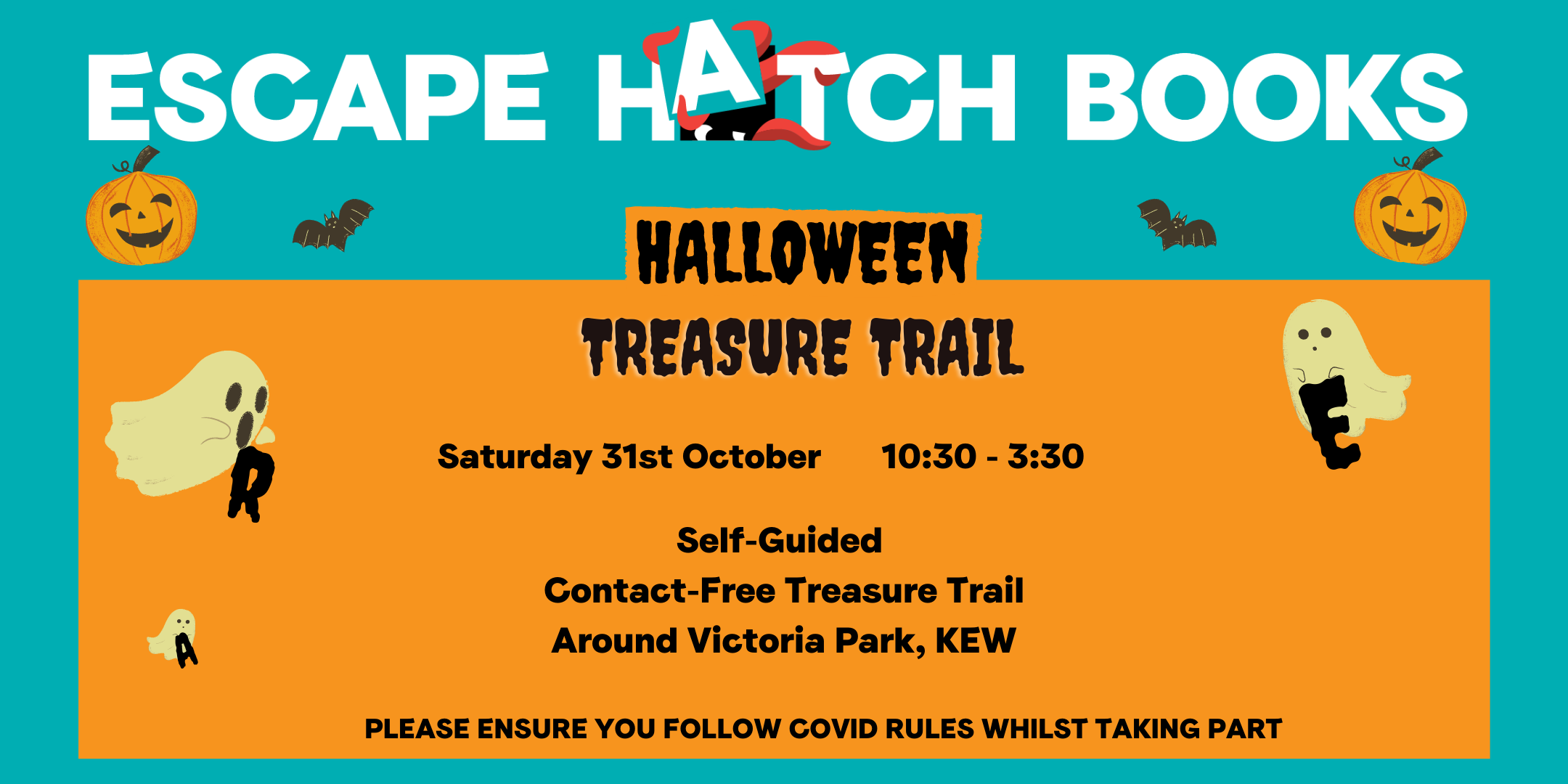 Halloween won't be as much fun as usual this year, so we thought we would set a Halloween Treasure Trail for the kids to give them something different to do.
We have placed a trail of clues around Victoria Park, Kew. There is nothing spooky or scary just different puzzles or riddles to complete to lead to the location of the next clue.
Collect your first clue and map from Escape Hatch Books, 9 Strathalbyn Street, East Kew
Each clue provides the location of the next clue and a letter. There are 12 clues.
Note down the letter next to the pumpkin at each clue. Collect the letters and form a phrase. Go back to Escape Hatch Books, tell them the phrase and claim your halloween treasure.
You can start whenever you want to between 10:30am and 3:30pm on Saturday 31st October.
It will take approximately an hour to complete.
We will give you:
a piece of A4 paper with some of the puzzles on it so you don't have to touch the clues in the park
a piece of A4 paper to note down the letters for the phrase
a map in case you need a bit of extra help to find the next clue.
You need to :
*. Bring a pen and a brain (so no zombies allowed)
All clues will be within Victoria Park, Kew.
Please ensure you follow the COVID rules applicable on the day and respect others using the park.
Please leave the clues in place so people after you can enjoy the fun.