$32.99
AUD
Category: Animals
Dangerous animals get a bad rap, but this beautifully illustrated encyclopaedia helps us appreciate the incredible features of some of our more hair-raising animal species. With more than sixty of the most deadly and dangerous animals from across the world to explore, every page of this beautifully illu strated volume is more eye-opening than the last. You will learn interesting facts about these fascinating species, (many of which you won't have even known were deadly) such as how they have adapted to survive and whether we should be threatened by these animals or appreciate them for their incredible features. Children and adults alike will pore over the breathtaking scientific illustrations of unusual animals from the Cone Shell to the Wolverine and the Irukandji Jellyfish to the Slow Loris, debating their relative dangerous features, learning about science and nature along the way.  This gorgeous hardcover book is illustrated in exquisite detail by award-winning author and illustrator, Sami Bayly. A brilliant companion to The Illustrated Encyclopaedia of Ugly Animals. ...Show more
$29.99
AUD
Category: Animals
In this stunning companion to Australian Birds and​ Australian Sea Life, Matt Chun explores Australia's beloved mammals, from the remarkable platypus to the endangered bilby. ​ Matt Chun's rendering of these beloved animals - some cuddly, some curious and all extraordinary - will evoke awe in all nature enthusiasts. ...Show more
$19.99
AUD
Category: Animals
Spend a day with Australia's most vibrant and unique feathered friends. Full of splashing shorebirds, clattering cockatoos, parading penguins and greedy galahs, Busy Beaks is the perfect introduction to birds of all shapes and sizes.
$35.00
AUD
Category: Animals | Series: See 3 Images In 1 Ser.
Discover the world of the dinosaurs using your three-colour lens with this eye-popping prehistoric adventure, the fifth in the best-selling Illumi series from design duo Carnovsky.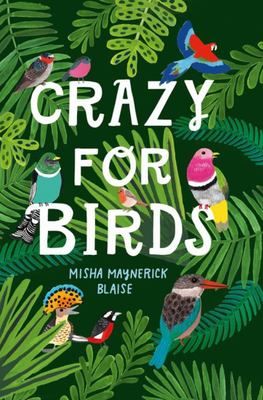 $29.99
AUD
Category: Animals
A charming and quirky illustrated exploration of birds and the reasons we love them. From the Common Swift, which can stay in the air continuously without landing for up to ten months at a time, even sleeping on the wing, to the tiny Goldcrest, Europe's smallest bird, which can lay one-and-one-half time s its body weight in eggs every season, birds are incredible creatures. With fascinating facts, humorous anecdotes and charming illustrations, artist Misha Blaise pays loving homage to the amazing birds that populate our skies in a delightful gift book sure to enchant birders, art-lovers, children and adults alike. ...Show more
$39.99
AUD
Category: Animals | Series: Knowledge Encyclopedia
From the wings of the almighty albatross to the deadly facts of the great white shark, Knowledge Encyclopedia Animal! transports you into the jaw-dropping, heart-thumping, pulse-racing world of the animal kingdom. Exploring everything from habitats and ecosystems to senses and respiration, Knowledge Enc yclopedia Animal! is easy to follow and full of fun facts for kids. Bursting with amazing 3D images, the animals are brought to life, from the tiniest of crustaceans to the mightiest of mammals, in a brand new, all-encompassing animal expedition. Knowledge Encyclopedia Animal! allows you to take a closer look at the ever-evolving world of your favourite animals and is perfect for children aged 9 and up. Get ready to bring the animal kingdom to rip-roaring life! ...Show more
$39.99
AUD
Category: Animals
Are you curious about fossils, dinosaurs, and prehistoric life? Then dig into this stunning children's encyclopedia. This fully revised edition of Knowledge Encyclopedia- Dinosaur! is loaded with fascinating facts. Did you know that Velociraptor had three large "killer claws" on each foot to hunt down prey? Or that the long-necked Diplodocus was as long as three school buses? Can you imagine what a strange life it would be for Saltasaurus with no toes on their front feet? Would you believe that Carcharodon megalodon was an ocean monster with a fearsome bite at least six times stronger than today's great white shark? This dinosaur book for kids reveals more than 60 prehistoric creatures, from the age of the dinosaurs to the Ice Age. Including the Pterodactylus and ferocious Tyrannosaurus, the gigantic snake Titanoboa and mighty woolly mammoth, this book gets you up close and personal with these amazing animals. Packed with jaw-dropping 3D images, if you're mad about dinosaurs and palaeontology, Knowledge Encyclopedia- Dinosaur! is the perfect book for you. ...Show more
$9.99
AUD
Category: Animals
Did you know that a daddy gorilla is called a silverback and a baby gorilla is called an infant? Or that a daddy turkey is called a gobbler and a baby turkey is called a poult? THE DADDY ANIMAL BOOK is an adorable and informative picture book about baby animals and their dads that is perfect for Father' s Day, from the author of the CBCA Notable THE BABY ANIMAL BOOK and the bestselling 101 COLLECTIVE NOUNS. 'For those interested in words, and especially those with children who have an enquiring mind and a thirst for knowledge, any book by Tasmanian author and artist Jennifer Cossins is ideal.' Kids' Book Review 'Newborns to 6-year-olds will love these books as well as children who are beginning to read or research alone.' Educate. Empower. 'a most entertaining way for children to practice counting, while learning about fascinating critters that inhabit our world. Highly recommended!' Queensland Reviewers Collective on The Ultimate Animal Counting Book 'Cossins' illustration style is at once so naturalistic yet so fun that you'll want to reach into the page to pat the beagle and give the Chihuahua a treat.' Readings Kids on The Ultimate Animal Counting Book ...Show more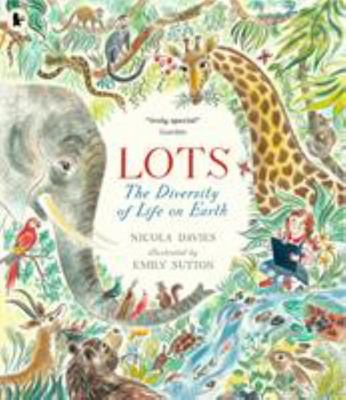 $16.99
AUD
Category: Fact & Reference Books
"Clear, direct, involving text, coupled with vivid, delicate illustrations make for a truly special work of non-fiction." - Guardian. There are living things everywhere: the more we look, the more we find. There are creatures on the tops of the tallest jungle trees, at the bottom of the coldest oceans, even under the feathers of birds and in boiling volcanic pools. So how many different kinds are there? One, two, three ... lots! From the award-winning team behind Tiny: The Invisible World of Microbes comes Lots, a beautifully illustrated introduction to the concept of biodiversity for younger readers. With words from Nicola Davies and exquisite artwork by Emily Sutton, this groundbreaking book is certain to enchant and inspire children. ...Show more
$29.99
AUD
Category: Animals
If you are silly about squid or just daft for amazing animals of the deep, dive in for a fact-packed illustrated journey into the ocean. If you are silly about squid or just daft for amazing animals of the deep, dive in for a fact-packed illustrated journey into the ocean. Did you know that an octopus h as three hearts and a doughnut-shaped brain? You'll discover that these incredible creatures are super-smart and have great survival skills.From the truly terrifying giant Pacific octopus to the inventive common octopus, find out where members of this eight-armed family live, what they eat and how we can protect them. ...Show more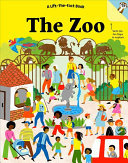 $16.99
AUD
Category: Lift the Flap and Pop-Up | Series: Lift-The-Fact Bks.
Visit the zoo to find out amazing facts about some of the world's most spectacular animals and how the zookeepers care for them. With more than 50 flaps explore the polar circle, butterfly house, rainforest walk, the cat kingdom, the savannah exhibit, the outback trail, and the grizzly wilds. The zoo ex periences and artwork in this book are inspired by real-life exhibits and award-winning enclosure at some of the world's great zoological gardens including: London Zoo, San Diego Zoo, Detroit Zoo, Bronx Zoo, Singapore Zoo, Melbourne Zoo, St Louis Zoo, Philadelphia Zoo, Jackson Zoo, Mississippi Woodland Zoo, Seattle Dallas Zoo, Cleveland Metropark, and Minnesota Zoo. ...Show more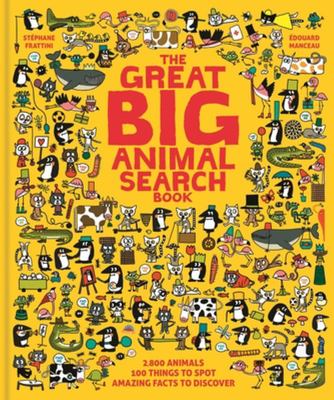 $24.99
AUD
Category: Fact & Reference Books
This big, beautiful book is bursting with over 2,818 creatures. From cute kittens to waddling penguins, the reader is challenged to spot over 100 distinctive individuals within each crowded scene. The book features over 1,000 fascinating facts and stats about the animals included, and readers are introd uced to the idea of the amazing collective nouns that enrich our language. Humorously written with a cute, quirky illustration style, this is the search book kids will want to read again and again. ...Show more