$29.99
AUD
Category: World
* Featuring 12 real-life emergency service workers from across the world, including: Leonie the Fire Fighter from the UK, Ahsan the Surgeon from Pakistan, Fabien the Mountain Rescuer from France, Tamika the Veterinarian from the US, Nick the Police Officer from the UK, Cecilia the Nurse from Spain, Koen the Lifeguard from the Netherlands, Jin the Research Scientist from China, David-Lawrence the Paramedic from Switzerland, Johanne the Counsellor from Germany, Andy the Flying Doctor from Australia, Giovanna the Foreign Aid Worker from Italy* Based on the viral 'Tetris Challenge', this book gives a bird's eye view of all the equipment that people who work in life-saving professions need to do their jobs* Mixing accurate non-fiction with vibrantly textured scenes in comic strip panels from artist Ana Albero (Little People, Big Dreams Coco Channel), this bold and vibrant illustrated book shows heroes in action and provides a fascinating insight into a day in the life of an emergency service worker* Perfect for children aged 4+ who are learning about values and citizenship and for curious minds eager to find out a little more about the amazing, real-life people across the world   ...Show more
$29.99
AUD
Category: World
Enter the world of oceans and the animals that live in them. Swim with jellyfish, wonder at the busy life of a seagrass meadow, and fence with narwhals. Fish, sharks, whales, and invertebrates swim through the pages of this colourful ocean book, which combines gorgeous illustrations and photos to help young enthusiasts learn all about the world's oceans. From glowing jellyfish to deep sea dwellers, they'll discover the incredible secret world of life under the sea. They'll also find out how they can help take care of the ocean themselves. Earth's Incredible Oceans, written by animal expert Jess French and illustrated by Claire McElfatrick, takes children on a fascinating underwater journey, showing them just how amazing oceans are, what plants and animals live in them, and how we can help them. It includes all sorts of ocean life, plus amazing facts on how ocean animals have fun, look after their young, and interact with each other. ...Show more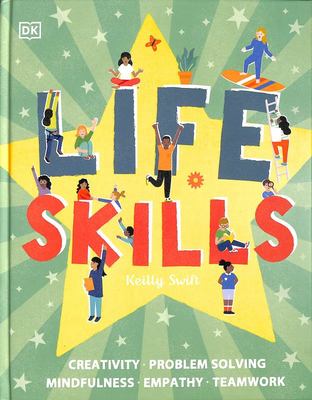 $19.99
AUD
Category: World
Discover how you can be the awesome person you want to be with this brilliant guide to the life skills kids need to learn. This book helps kids to tackle the difficulties they face and will help to prepare them for whatever the future may hold. Life Skills includes practical advice and real-life example s that teach problem solving, how to make good decisions, and excellent communication skills. Kids will learn how to better understand themselves and others, as well as create coping strategies for difficult situations. This book is full of engaging activities, such as making your own mind maps, thinking about body language, and putting yourself in someone else's shoes, which will help kids on their journey to becoming active, engaged, and empowered citizens of the world. Developing life skills not only leads to better prospects at school and in a future career, but it also gives young people more confidence to aim for a bright, secure and happy future. ...Show more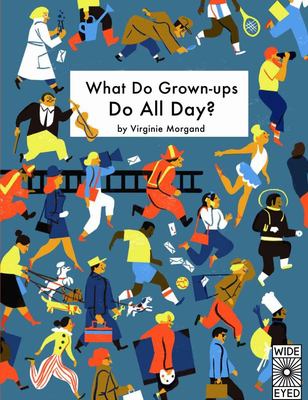 $29.99
AUD
Category: World | Reading Level: From 5
Featuring more than one hundred jobs and fifteen busy scenes, such as farm, hospital and school, this book gives children a fascinating insight into what grown-ups do all day. Explore fifteen diverse work places such as a farm, hospital, and school, then turn the page to find out what each person's job entails. Packed with detailed scenes and information, this is a sure-fire instant classic. ...Show more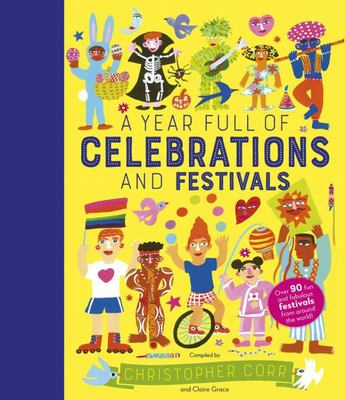 $24.99
AUD
Category: World | Series: World Full Of...
Countless different festivals are celebrated all over the world throughout the year. Some are national holidays, celebrated for religious and cultural reasons, or to mark an important date in history, while others are just for fun. Give thanks and tuck into a delicious meal with friends and family at Th anksgiving, get caught up in a messy tomato fight in Spain at La Tomatina, add a splash of color to your day at the Holi festival of colors and celebrate the life and achievements of Martin Luther King Jr. on Martin Luther King Jr. Day. With fact-filled text accompanied by beautifully bright illustrations from the wonderfully talented Chris Corr, prepare yourself for a journey as we travel around the world celebrating and uncovering a visual feast of culture. ...Show more
$19.99
AUD
Category: World | Series: See Inside
All children should have an understanding of where food comes from and how it ends up on their plates. This book provides a fantastic insight to where food originates, how farmers collect it and how it finally reaches our supermarkets. An eye-opening and informative lift-the-flap book for young children to explore. ...Show more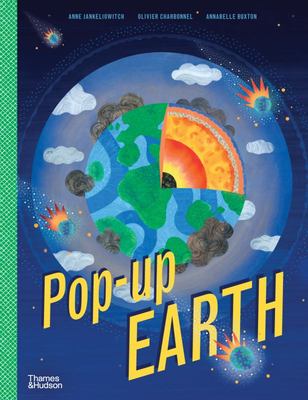 Pop-Up Earth
by Annabelle Buxton (Illustrator); Olivier Charbonnel (Illustrator)
$39.99
AUD
Category: World
A dazzling pop-up book fullof amazing facts about ourplanet, certain to entertain theentire family! You live on it, but how much do you really know about the planet Earth? In this incredible pop-up book, discover why the Earth is so special by learning about how it's changed over time, how all living th ings are connected, how tectonic plates form mountains, and about different ecosystems around the world. In Pop-Up Earth five colorful, breathtaking pop-ups reveal the inner workings of the planet. Intricate illustrations and fact-filled pages connect us to our world, making this a perfect gift for young ecologists and climate activists. Budding geologists and anyone curious about how our planet works will be amazed! ...Show more
$24.99
AUD
Category: World | Series: Lonely Planet Kids
Which ocean is the largest? What pet is most popular in different parts of the world? How far away is each planet from the sun? Learn these and dozens of other fascinating facts about our planet and its inhabitants in Lonely Planet Kids' Infographic Guide to the Globe, a dynamically-illustrated guide fu ll of graphs and charts. Colorful graphics featuring fun facts keep kids entertained and learning. Plus, you'll find engaging questions on every page that encourage readers to assess the information and draw conclusions about our world. Whether you're wondering how many years the average American goes to school compared to the average Nigerian or what percentage of the globe is covered with salt water, Infographic Guide to the Globehas the answer! About Lonely Planet Kids:Lonely Planet Kids - an imprint of the world's leading travel authority Lonely Planet - published its first book in 2011. Over the past 45 years, Lonely Planet has grown a dedicated global community of travelers, many of whom are now sharing a passion for exploration with their children. Lonely Planet Kids educates and encourages young readers at home and in school to learn about the world with engaging books on culture, sociology, geography, nature, history, space and more. We want to inspire the next generation of global citizens and help kids and their parents to approach life in a way that makes every day an adventure. Come explore!   ...Show more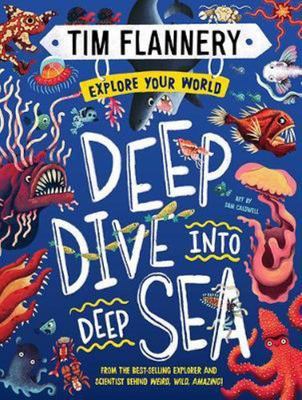 $26.99
AUD
Category: World | Series: Explore Your World
Get ready to dive into the darkest depths of the sea with real-life explorer and scientist, Professor Tim Flannery. You might think you know about the ocean, but the deep sea is nothing like the beach. Things are WEIRD down there.  Who is the giant squid's mortal enemy? Can you see ghosts in the deep se a? Why would a sea cucumber have teeth on its butt? And what on earth is a headless chicken monster? Put on your SCUBA gear - you're about to find out!   From the author of the best-selling Explore Your World: Weird, Wild, Amazing!, this compendium will enthral and enlighten readers with bizarre facts and vibrant illustrations of the most incredible creatures hiding in the deep sea. Prepare to gasp, laugh and squirm in disgust! ...Show more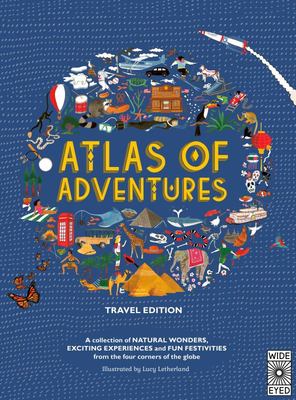 $24.99
AUD
Category: World | Series: Atlas Of Ser.
Take the adventure with you with this new Travel Edition of the critically acclaimed Atlas of Adventures. Whether you're visiting the penguins of Antarctica, joining the Carnival in Brazil or taking a canoe safari down the Zambezi River, this book brings together more than 100 activities and challenges to inspire adventurers of any age. ...Show more
$22.95
AUD
Category: World
A read-aloud introduction to geography for young children that, when opened and folded back, creates a freestanding globe Children are invited to identify and experience the Earth's amazing geography through rhyming verse and lush illustrations: from rivers, lakes, and oceans deep, to valleys, hills, a nd mountains steep. Secondary text offers more detailed, curriculum-focused facts and encourages readers to consider their own living environments, making the reading experience personal yet set within a global backdrop. This informative homage to Earth is sure to inspire readers to learn more about their planet - and to engage with the world around them. Ages 2-5 ...Show more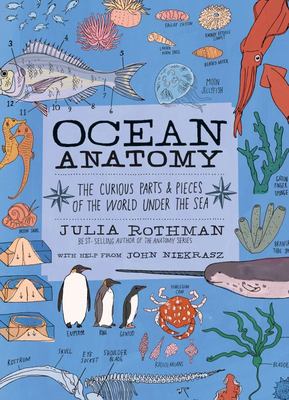 $24.99
AUD
Category: World | Series: Anatomy Ser.
Julia Rothman's best-selling illustrated Anatomy series takes a deep dive into the wonders of the sea with Ocean Anatomy. Follow Rothman's inquisitive mind and engaging artwork along shorelines, across the open ocean, and below the waves to explore the hows and whys of the watery universe, from how the world's oceans formed to why the sea is salty. Oceanic phenomena such as rogue waves, anatomical profiles of sea creatures from crustacean to cetacean, surveys of seafaring vessels and lighthouses, and the impact of plastic and warming water temperatures are just part of this compendium of curiosities that will entertain and educate readers of all ages. Also available in this series: Nature Anatomy, Farm Anatomy, Food Anatomy, and Nature Anatomy Notebook. ...Show more