$19.99
AUD
Category: Picture Books
 In the grand tradition of The Book with No Pictures and This Is a Ball, comes a brand-new read-aloud to get everyone laughing WARNING: Reading this book out loud may cause fits of giggles.
$14.99
AUD
Category: Picture Books
With 400,000 copies sold, this accessible, bestselling picture book phenomenon about the unbreakable connections between loved ones has healed a generation of readers--children and adults alike--and has been updated with new illustrations and an afterword from the author. Now available in paperback for the first time.Parents, educators, therapists, and social workers alike have declared The Invisible String the perfect tool for coping with all kinds of separation anxiety, loss, and grief. In this relatable and reassuring contemporary classic, a mother tells her two children that they're all connected by an invisible string. "That's impossible " the children insist, but still they want to know more: "What kind of string?" The answer is the simple truth that binds us all: An Invisible String made of love. Even though you can't see it with your eyes, you can feel it deep in your heart, and know that you are always connected to the ones you love. Does everybody have an Invisible String? How far does it reach? Does it ever go away? This heartwarming picture book for all ages explores questions about the intangible yet unbreakable connections between us, and opens up deeper conversations about love. Recommended and adopted by parenting blogs, bereavement support groups, hospice centers, foster care and social service agencies, military library services, church groups, and educators, The Invisible String offers a very simple approach to overcoming loneliness, separation, or loss with an imaginative twist that children easily understand and embrace, and delivers a particularly compelling message in today's uncertain times. This special paperback edition includes includes vibrant new illustrations and an introduction from the author. "This book is a beautiful way to begin to try, as parents, to instill in children the impenetrable power of the heart, the energy of love, and the flow that can be felt from the grace in every moment." --Tony Robbins ...Show more
$24.99
AUD
Category: Picture Books
Art imitates life in this hilarious, absurdist picture book--one of Jon Agee's most beloved titles, now back in print. Outrageous the judges cried. Ridiculous Who would dare enter a portrait of a duck in the Grand Contest of Art? But when Felix Clouseau's painting quacks, he is hailed as a genius. Sud denly everyone wants a Clousseau masterpiece, and the unknown painter becomes an overnight sensation. That's when the trouble begins. ...Show more
$14.99
AUD
Category: Picture Books | Series: Hairy Maclary and Friends | Reading Level: Children's - Kindergarten, Age 5-6
The classic story in a new, larger format. Hairy Maclary goes off for a walk with a few of his friends - and comes up against a nasty surprise in the shape of Scarface Claw! Read all the Hairy Maclary and Friends books by Lynley Dodd! Hairy Maclary's Bone; Hairy Maclary Scattercat; Hairy Maclary's Cat erwaul Caper; Hairy Maclary's Rumpus at the Vet; Slinky Malinki; Hairy Maclary's Showbusiness; Slinky Malinki, Open the Door; Sniff-Snuff-Snap!; Schnitzel Von Krumm Forget-Me-Not; Slinky Malinki Catflaps; Slinky Malinki's Christmas Crackers; Hairy Maclary's Hat Tricks; Scarface Claw; Schnitzel Von Krumm, Dog's Never Climb Tress; Hairy Maclary, Sit; Hairy Maclary and Zachary Quack; Magnet Fun with Hairy Maclary; Hairy Maclary, Shoo; Hairy Maclary and Friends Little Library; Slinky Malinki, Open the Door; Slinky Malinki Early Bird; Where is Hairy Maclary?; Sticker Fun with Hairy Maclary; My Cat Likes to Hide in Boxes. ...Show more
$16.99
AUD
Category: Picture Books
Harry, the beloved white dog with black spots, loves being the centre of attention. But when the neighbour's guinea pig comes to stay, Harry feels quite left out! No matter what he tries, nobody seems to notice Harry anymore.But when Harry accidentally lets the guinea pig escape at school, it's a disast er! Can he use his best detective skills to save the day?Created in the classic style of Gene Zion and Margaret Bloy Graham, this is an irresistible story filled with humour - perfect for little animal lovers and big siblings alike! ...Show more
The Gift
by Michael Speechley
$14.99
AUD
Category: Picture Books
The house across the road looks abandoned, but Rosie knows someone lives there. She decides to give her mystery neighbour a gift - something different, something unusual, something surprising. Something her mum would have been proud of.
$14.99
AUD
Category: Picture Books
Go Go is confident and creative about her clothes, even though most of them are hand-me-downs from her three older brothers. The only new things she ever gets are underwear and shoes. That's why she loves new shoes, especially her latest and most precious silver shoes. But despite her mother's warnings, Go Go wears them on a family picnic and loses one in the creek. Go Go is devastated, but continues to wear her one remaining silver shoe, until one day a new girl at school realises that she has one just like it... A beautiful story about being confidently individual and about the power of friendship. ...Show more
$19.99
AUD
Category: Picture Books
'Come along, Little Roo!' called Mummy. 'It's time to go.'Deep down, Little Roo wants to play, but everything here is new and different . . . and a little bit scary. With Mummy by her side, will Little Roo be brave enough to venture out?  
$19.99
AUD
Category: Picture Books
Super-Me is the second book in the five-part mindfulness-informed series, developed in collaboration with Smiling Mind, Australia's leading not-for-profit organisation in the pre-emptive mental health space. Sonny's tutu is his most special thing. It makes him SUPER! On his first day of school, Sonny h as butterflies. He wants to wear his tutu so he feels super again, but nothing goes quite to plan. Will Sonny face his feelings and discover what really makes him super? This heartwarming picture book celebrates individuality and community, and shows the importance of acknowledging ALL our feelings. ...Show more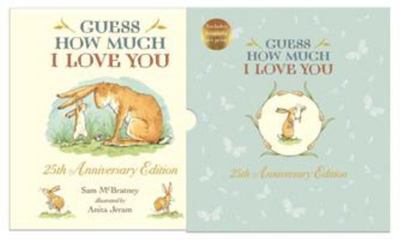 $34.99
AUD
Category: Picture Books
Celebrating an incredible 25 years of Guess How Much I Love You. A stunning slipcase edition of the original bestselling children's classic with a beautiful, special edition print. "I love you right up to the moon – AND BACK!" Sometimes, when you love someone very, very much, you want to find a way of describing just how much you treasure them. But, as Little Nutbrown Hare and Big Nutbrown Hare discover, love is not always an easy thing to measure! Since it's publication in 1994, children and parents worldwide have cherished the heartwarming tale of Little Nutbrown and Big Nutbrown Hare so much, that it has become one of the most enduring bedtime classics of our time. Now, Walker Books are celebrating with an exquisitely presented 25th anniversary slipcase edition, which features a beautiful classic hardback book - with the original timeless text and stunning illustrations - in addition to an exclusive high quality giclée art print of one of the most loved scenes. The perfect gift for Christmas, birthdays, christenings or for your loved one. ...Show more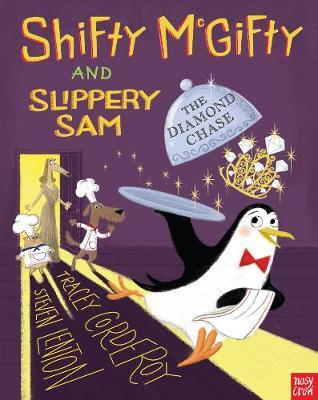 $24.99
AUD
Category: Picture Books | Series: Shifty McGifty and Slippery Sam
Shifty McGifty and Slippery Sam have swapped their life of crime for a career in cupcakes. But when they're asked to bake for a seriously swanky party, Shifty and Sam find themselves caught up in the middle of a robbery. Somebody has taken Lady Kate's tiara, and all the clues point to the thief being a penguin. But there are DOZENS of penguins at the party - it doesn't look like this is going to be a black and white case ...Can Shifty and Sam get to the bottom of the mystery and catch the culprit? ...Show more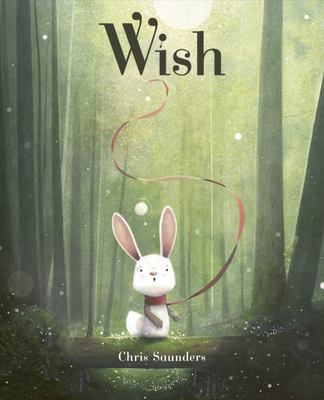 Wish
by Chris Saunders (Illustrator)
$21.99
AUD
Category: Picture Books
Wish is a touching story about the power of kindess and the magic of friendship with beautiful and emotive illustrations from Chris Saunders. Rabbit has never had a wish before but one day he gets not one, but three He asks his friends what they would do if they had a wish and, being selfless and kind, Rabbit grants all three wishes to his friends.They are so grateful for his kindness and genorisity they share their wishes with him. ...Show more