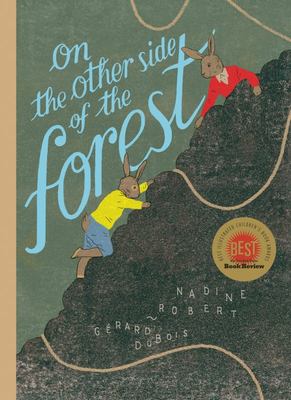 $24.99
AUD
Category: Picture Books
Age range 3 to 9What's on the other side of the forest? A young rabbit and his father are determined to find out in this modern picture book that feels like a classic, calling to mind the tender work of Beatrix Potter.Some say that wolves, ogres, and giant badgers live in the forest beside Arthur's hous e. That's why no one ever goes in there, to see what's on the other side. But one day, Arthur's dad has an idea — a magnificent idea! Build a tower to look over the treetops! But a magnificent idea takes a lot of work. Will the villagers join and help them? And when the tower takes shape, what will they see on the other side?This wonderful, heartwarming story by Nadine Robert — with illustrations by Gerald DuBois reminiscent of classic children's books—shares the importance of community and cooperation to achieve a big dream. Age range 3 to 9What's on the other side of the forest? A young rabbit and his father are determined to find out in this modern picture book that feels like a classic, calling to mind the tender work of Beatrix Potter.Some say that wolves, ogres, and giant badgers live in the forest beside Arthur's house. That's why no one ever goes in there, to see what's on the other side. But one day, Arthur's dad has an idea — a magnificent idea! Build a tower to look over the treetops! But a magnificent idea takes a lot of work. Will the villagers join and help them? And when the tower takes shape, what will they see on the other side?This wonderful, heartwarming story by Nadine Robert — with illustrations by Gerald DuBois reminiscent of classic children's books — shares the importance of community and cooperation to achieve a big dream. ...Show more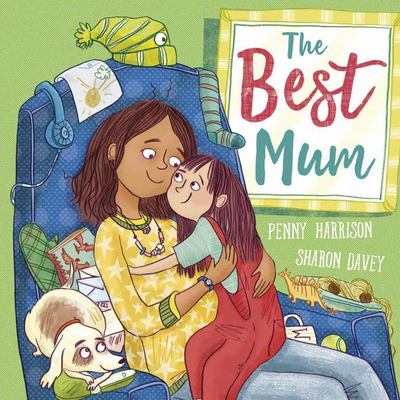 The Best Mum
by Penny Harrison; Sharon Davey (Illustrator)
$24.99
AUD
Category: Picture Books
There are so many great mums around. Is is possible to have the best mum?  
$19.99
AUD
Category: Picture Books
Do you see what I see? Is that a vegetable or a volcano? Is that ice cream an island? I think that lollipop might be a ladybug! Dynamic and beautifully designed, Look Book is the interactive 'this or that' alphabet book that shows me one thing and you another! Dive inside this colourful collection and s ee if you can find a new way of looking at things!   ...Show more
$14.99
AUD
Category: Picture Books | Reading Level: Children's - Grade 2-3, Age 7-8
One, two Rudie Nudie, Rudie Nudie in the bath...' Emma Quay captures all the joy and energy of childhood in this irresistible rhyming tale. With its charming illustrations and lively text, 'Rudie Nudie' is destined to become an instant family favourite! Ages 2+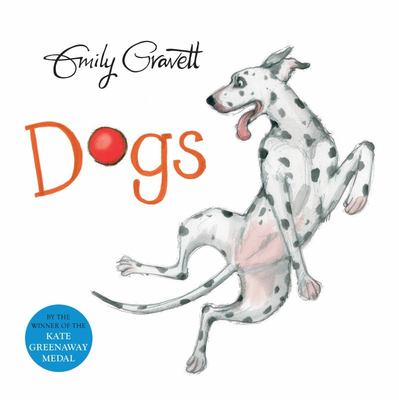 Dogs
by Emily Gravett
$14.99
AUD
Category: Picture Books
Gorgeous canines of every shape, size and colour are bounding through the irresistible Dogs by Emily Gravett. Can you choose one dog to love best of all? With playful pencil and watercolour illustrations to delight children and adults alike, everyone will love to bark along with the Chihuahua and tickle the Dalmatian's tummy. Emily Gravett has created another wonderfully satisfying book - with a twist in the tail. ...Show more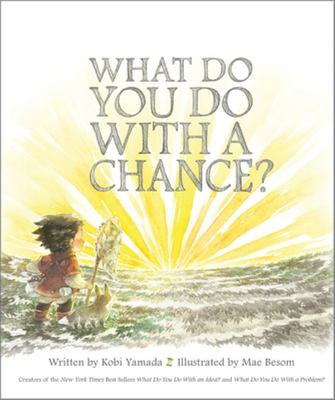 $29.99
AUD
$39.99
(25% off)
Category: Picture Books
"The award-winning creators of New York Times bestsellers What Do You Do With an Idea and What do You Do With a Problem return with a story of a child who isn't sure what to make of a chance encounterthen discovers that when you get brave, take chances, and say yes to new experiences, amazing things can happen. "What do chances become? New friendships, exciting opportunities, and daring discoveries]] So, what will you do with your chance? Now that's up to you." Written by New York Times best-selling author Kobi Yamada and beautifully illustrated by Mae Besom, What Do You Do With a Chance? is the story of a child who is visited by a chancebut because he isn't sure what to do with it, lets it go. Later on, when a new chance comes around he reaches for it, but this time he misses and falls. Now he is afraid. Will he be brave enough to take another chance when it comes around? The final addition to the award-winning What Do You Do With]]? picture book series, this book inspires kids of ...Show more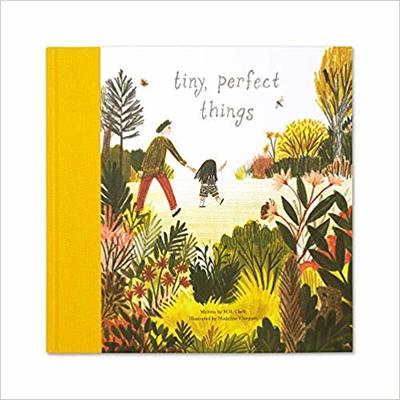 $27.50
AUD
Category: Picture Books
From tiger fierce to snail slow, there are lots of ways to feel and be. A walk through the menagerie of Tiger Days helps young readers see all the feelings they have and the ways those feelings change. Through playful rhymes and colorful illustrations, this spirited book gives children new tools to unde rstand the range of their emotions and express themselves to family, teachers, friends, and themselves. Tiger Days was written by M.H. Clark, bestselling author of You Belong Here and Tiny, Perfect Things. ...Show more
$27.50
AUD
$34.95
(21% off)
Category: Picture Books
"The stars belong in the deep night sky, and the moon belongs there too, and the winds belong in each place they blow by, and I belong here with you. So begins this classic bedtime book, richly illustrated by award-winning artist Isabelle Arsenault. The pages journey around the world, observing plants a nd animals everywhere, and reminding children that they are right where they belong. A beautiful title for new babies, adoptive families, and children of all ages. ----------- You are a dream that the world once dreamt, And now you are part of its song. That's why you are here, in the place where you're meant, For this is right where you belong." ...Show more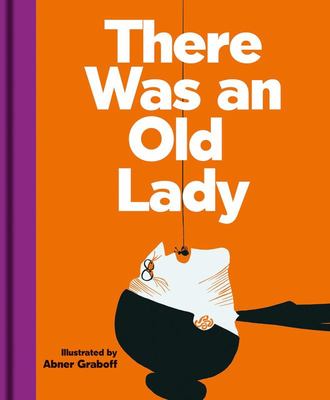 $24.99
AUD
Category: Picture Books
One day an old lady swallows a fly and the only way she can get rid of it is to then swallow a wriggling, tickling spider . . . For more than a century, this deceptively simple rhyme has delighted children and parents alike. Its galloping rhythm is perfect for reading out loud, becoming a memory game as the list of animals grows--from fly and spider to bird, cat, dog, and goat. Abner Graboff's bright and startling illustrations combine beautifully with the original verse to bring this subversive, irreverent tale to life. ...Show more
$24.99
AUD
Category: Picture Books
The Earth's climate is changing. It's getting hotter. In Australia over the past 50 years, maximum temperatures have been creeping higher. There have been record droughts, floods and bushfires. Why is this happening and what can we do to stop it getting worse?
$19.99
AUD
Category: Picture Books
Kindness is being generous with our words, our actions and our heart. Acts of kindness can be big or small. We can be kind to others, and to ourselves too. It feels good to be kind, and kindness makes others feel good too. There are many ways to be kind ...