A genre of stories that are made up and include ideas that could not happen in real life, often involving magical or supernatural elements, such as talking animals.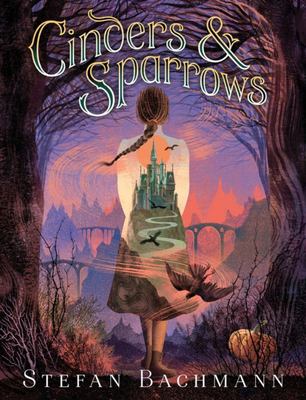 $16.99
AUD
Category: Fantasy
A suspenseful tale of witches, family, and magic from internationally bestselling author Stefan Bachmann. When a twelve-year-old orphan unexpectedly becomes the mistress of a seemingly abandoned castle, she is thrust into a mysterious plot involving murderous spells, false identity, and a magical battle of wills between the living and the dead. Readers of Kate Milford's Greenglass House, Victoria Schwab's City of Ghosts, and Diana Wynne Jones will be riveted. Twelve-year-old Zita, an orphan and a housemaid, has resigned herself to a life of drudgery when a strange letter arrives, naming her the only living heir to the Brydgeborn fortune. Now the mistress of the castle, Zita soon realizes foul play led to the death of her family. And as she is guided through lessons in the art of witchcraft by the somewhat mysterious Mrs. Cantanker, Zita begins to wonder who is friend and who is foe. Unforgettable and utterly enchanting, this stand-alone tale about family, belonging, and friendship will bewitch readers of Tahereh Mafi's Whichwood, Katherine Arden's Small Spaces, and Diana Wynne Jones's Howl's Moving Castle. Cinders & Sparrows is a magical page-turner by the author of The Peculiar, the acclaimed international bestseller. ...Show more
$29.99
AUD
Category: Fantasy | Series: Deltora Quest Ser.
For the first time, all eight books of Rodda's epic series are presented in a single action-packed deluxe volume. Includes a ribbon bookmark. Illustrations.
$15.99
AUD
Category: Fantasy | Series: E-Boy Ser.
Part human. Part robot. All hero!   Last week Ethan was just a teenage kid who was lying in hospital with a brain tumour. That was last week.Now, Ethan has the superhuman power to hack any computer system with his mind, and he and Doctor Penny are in a battle with Gemini, the android healer-turned-deadl y assassin.The Robofight Games might be the perfect cover for their mission. Or they might find themselves in even more trouble...Robot vs human. Country vs country.Who will cheat? And who will win? ...Show more
$24.99
AUD
Category: Fantasy | Series: Heroes of Olympus | Reading Level: 11+
In this action-packed collection, runaway demigods Luke and Thalia face untold dangers on their way to Camp Half-Blood. Percy Jackson and Annabeth must rescue stolen goods from a fire-breathing giant who doesn't take kindly to intruders. And Leo, Piper, and Jason have to dodge a band of party-loving M aenads and stave off an explosion - in one hour or less . . . Discover three never-before-seen short stories starring the Heroes of Olympus and Percy Jackson - Plusoriginal art, character interviews, puzzles and much more.Rick Riordan is the myth master, don't miss any of his explosive adventure!www.rickriordanmythmaster.co.uk ...Show more
$17.99
AUD
Category: Fantasy
Camp Half-Blood Confidential will follow on the heels of THE DARK PROPHECY, a treat for readers who want to stay in the world of Apollo and Percy Jackson. This funny insider's guide to the demigod training camp in Long Island will be narrated by none other than Percy Jackson himself, and other favourite characters will be heard from, too. In response to an awful camp orientation video created by the god Apollo, Percy Jackson and other residents of Camp Half-Blood answer such questions as "What is this place?" and "Do I get to keep the T-shirt?" Newbies can check out the section on the Divine Cabins, read up on Magical Landmarks, and consult the chapter of Training Arenas. But Camp Half-Blood Confidential explores much more than just the buildings and grounds. It includes info that can only be learned from those who live there. For instance, campers do not always co-exist in peace and harmony. The camp is not run with superior efficiency. Prophecies do not flow forth with great regularity. Sprinkled throughout are stories from heroes who have called Camp Half-Blood home or just passed through on their way to places unknown. Chiron himself introduces the book with a brief history of training based on his millennia of experience. And, of course, divine words of wisdom from the god Apollo himself are included, because the demigod authors would prefer not to be struck down by him, thank you very much. ...Show more
$17.99
AUD
Category: Fantasy | Series: Demigods and Magicians
Join Percy Jackson, Annabeth Chase and Carter and Sadie Kane as they do battle with an ancient Egyptian magician determined to become a god. Against impossible odds, the four demigods and magicians team up to prevent the apocalypse. Contains the short stories The Son of Sobek, The Staff of Serapis and The Crown of Ptolemy, together in one volume for the first time. Plus, read an exciting extract from The Sword of Summer, the first book in Rick Riordan's latest series, Magnus Chase and the Gods of Asgard. ...Show more
$14.99
AUD
Category: Fantasy
"Sometimes you are a whisper away from magic without even realizing it." Nine is an orphan pickpocket determined to escape her life in the Nest of a Thousand Treasures. When she steals a house-shaped ornament from a mysterious woman's purse, she knocks on its tiny door and watches it grow into a huge, higgledy-piggeldy house. Inside she finds a host of magical and brilliantly funny characters, including Flabberghast – a young wizard who's particularly competitive at hopscotch – and a hideous troll housekeeper who's emotionally attached to his feather duster. They have been placed under an extraordinary spell, which they are desperate for Nine to break. If she can, maybe they can offer her a new life in return…   ...Show more
$16.99
AUD
Category: Fantasy | Series: Keeper of the Lost Cities
Book 8.5 in the New York Times bestselling Keeper of the Lost Cities series delivers what fans have been begging for! Told in an exciting new way, the saga continues with plenty of huge reveals and shocking new twists - plus a complete series guide with beautiful colour and black-and-white illustrations and other awesome bonuses, never seen before in the UK!   In this extra special installment of the Keeper of the Lost Cities series, the story picks up right from Legacy's particularly devastating cliffhanger. But chapters alternate between Sophie and Keefe's perspectives to give readers deeper insights into both beloved characters. New powers will be discovered. Hard truths from the past will come to light. And all of your favorite characters will find themselves tested in ways they never imagined. And that's not all! Unlocked also includes a comprehensive guide to the world of the Lost Cities, featuring new character and world details that have never been revealed before - plus fun bonuses like Keeper-themed recipes, a detailed map of the Lost Cities, gorgeous full-color illustrations, and so much more! Also in the Keeper of the Lost Cities series: Keeper of the Lost Cities Exile Everblaze Neverseen Lodestar Nightfall Flashback Legacy ...Show more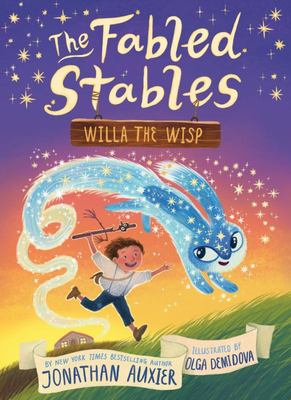 $19.99
AUD
Category: Fantasy | Series: The\Fabled Stables Ser.
A new, fully illustrated chapter book series from New York Times-bestselling author Jonathan Auxier   Welcome to the Fabled Stables, a magical building filled with one-of-a-kind creatures. Creatures including the Gargantula, the Yawning Abyss, the Hippopotamouse . . . and Auggie. Auggie is the only h uman boy at the Stables, and he takes care of all the other animals. The Fabled Stables have a mind of their own, and every so often, the building SHAKES and SHUDDERS, TWITCHES and SPUTTERS--it's making room for a new arrival It's Auggie's job to venture out and rescue a new creature from mortal danger. But will he be able to complete his mission before it's too late? With some help from Fen (a literal stick-in-the-mud) and his animal companions, Auggie saves the day and makes a new friend in the process. ...Show more
$14.99
AUD
Category: Fantasy
Now a major Netflix series! 'Terrifyingly fun! Max Brallier's The Last Kids on Earth delivers big thrills and even bigger laughs.' Jeff Kinney, author of Diary of a Wimpy Kid. Wimpy Kid meets The Walking Dead in this hilarious series packed with monsters and zombies. The highly-anticipated 6th book o f the New York Times and USA Today bestselling series, with over 3 million copies in print! Jack Sullivan, Quint Baker, June Del Toro, and Dirk Savage are about to have their biggest adventure yet. That's right-it's ROAD TRIP TIME! Now wielding the Midnight Blade, Jack Sullivan and the gang are furiously searching for the villainous Thrull and his skeleton army. The clock is ticking: the enemy has begun constructing the Tower-a portal with the power to bring Rezzoch the Ancient, Destructor of Worlds, to our dimension. Equipped with a crucial clue discovered by June on her Wild Flight, the group does the once-unthinkable: they leave Wakefield behind and embark on an . . . EPIC ROAD TRIP! That means music blasting, kitschy roadside attractions, snacks snacks snacks, dangerous detours, and a slew of zombies and monsters at every turn. But this is no ordinary post-apocalyptic joyride. Because soon, they are pursued by a new threat: the return of a monster they thought long dead, who has taken on a terrifying new form. Jack, June, Quint, and Dirk will be lucky to make it far enough to find the answers they seek. But when the future of the world depends on it, these heroes don't pump the brakes-they go full throttle.   The Last Kids on Earth series: The Last Kids on Earth The Last Kids on Earth and the Zombie Parade The Last Kids on Earth and the Nightmare King The Last Kids on Earth and the Cosmic Beyond The Last Kids on Earth and the Midnight Blade The Last Kids on Earth and the Skeleton Road ...Show more
$15.99
AUD
Category: Fantasy | Series: Skydragon
A high-flying new adventure series from mega-bestselling author Anh Do. Amber has always loved insects, even before the day her life changed forever. But now she feels something different. Something more...powerful. Controlling her power might be the hardest thing Amber has ever done. Especially when sh e is running for her life. Who is the mysterious Firefighter? What connection does he have to Amber's old life? And, most importantly, does Amber have what it takes to truly become ... Skydragon?    ...Show more
$22.99
AUD
Category: Fantasy | Series: Bronte Mettlestone / Kingdoms and Empires
A magical tale of mystery and adventure that proves that sometimes even ordinary middle children can be heroes, from the bestselling author of The Extremely Inconvenient Adventures of Bronte Mettlestone and the award-winning The Slightly Alarming Tale of the Whispering Wars. Long ago, the little Prince of Cloudburst was stolen from the seashore by a Water Sprite. Now, ten years later, the prince has found his way home. The King and Queen are planning the biggest party in their Kingdom's history to welcome him. Meanwhile, on the other side of the Kingdoms and Empires, Esther Mettlestone-Staranise is looking forward to another year at Katherine Valley Boarding School. But she arrives to find a number of strange and unsettling changes. For one, her new teacher is rumoured to be an Ogre. Two mysterious students have joined the school, and one of Esther's classmates is an undercover Spellbinder. Most disturbingly, the mountains surrounding the school - usually a delight of glaciers, teashops, lakes and Faeries - are now crowded with wicked Shadow Mages. As secrets and dangers escalate, Esther must find the answers to several puzzles. Why is her teacher behaving so oddly? Which of Esther's classmates is the Spellbinder, and can they really protect the school from gathering hordes of Shadow Mages? Could the Stolen Prince of Cloudburst be connected? How can Esther - who is not talented like her sisters, nor an adventurer like her cousin, but just Esther - save her family, her school and possibly her entire world? ...Show more