$15.99
AUD
Category: Mystery and Adventure | Series: Friday Barnes 1:
Imagine if Sherlock Holmes was an eleven-year-old girl!  When girl detective Friday Barnes solves a bank robbery she uses the reward money to send herself to the most exclusive boarding school in the country, Highcrest Academy. On arrival, Friday is shocked to discover the respectable school is actuall y a hotbed of crime. She's soon investigating everything from disappearing homework to the Yeti running around the school swamp. That?s when she?s not dealing with her own problem - Ian Wainscott, the handsomest boy in school, who inexplicably hates Friday and loves nasty pranks. Can Friday solve Highcrest Academy?s many strange mysteries, including the biggest mystery of all - what?s the point of high school? ...Show more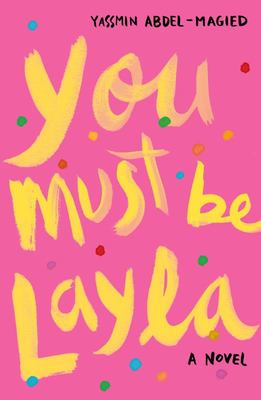 $16.99
AUD
Category: Young Adult | Reading Level: Middle 11+
Layla's mind goes a million miles a minute, so does her mouth - unfortunately her better judgement can take a while to catch up! Although she believes she was justified for doing what she did, a suspension certainly isn't the way she would have wished to begin her time at her fancy new high school. Des pite the setback, Layla's determined to show everyone that she does deserve her scholarship and sets her sights on winning a big invention competition. But where to begin? Looking outside and in, Layla will need to come to terms with who she is and who she wants to be if she has any chance of succeeding. Jam-packed with heart and humour You Must Be Layla by Yassmin Abdel-Magied reveals a powerful new voice in children's writing. Touching on the migrant experience and exploring thought-provoking themes relevant to all teens, this book shows the strength required to be a Queen with a capital 'Q?. ...Show more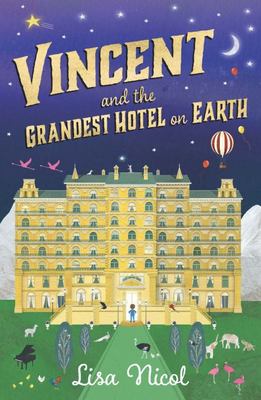 $17.99
AUD
Category: Realistic Fiction | Reading Level: 8 Kids Middle Readers
Vincent is an ordinary boy - he lives in an ordinary house in an ordinary town. But Vincent's life changes dramatically when he meets young Florence from The Grandest Hotel on Earth. From shining shoes next to a dirty train station, to working in a hotel where your wildest dreams can come true, Vincent 's world is turned upside down. But of course, dreams have a funny way of taking strange and surprising corners and, before long, Vincent is torn between right and wrong, friendship and family and the most enticing of desires - to see into the future . . . From ordinary to extraordinary, Vincent and The Grandest Hotel on Earth is a marvellous ride that will delight readers of all ages. ...Show more
$17.99
AUD
Category: Classics
Abel Jackson has lived by the sea at Longboat Bay ever since he could remember. He helps his mother each day and loves to dive. One day he meets Blueback, the biggest and most beautiful fish he's ever seen.When Abel's mother is approached by developers she decides she must do something to protect their fragile piece of coastline, But can Abel and his mother save Blueback and Longboat Bay in time?An achingly beautiful story about family, belonging and living a life in tune with the environment, from one of Australia's best-loved authors. ...Show more
$14.99
AUD
Category: Classics
Nobody loves Mary - the heroine of the famous story of Francis Burnett "The Secret Garden". However, she does not burn with love for others, and moreover - she can not stand the whole world. And then her parents are passing away prematurely. There is an impression that nothing good can happen to her in this life. But there is a miracle: the fate itself extends the heroine of the book to the saving hand and leads to the path leading to the beautiful Secret Garden... ...Show more
$14.99
AUD
Category: Classics | Series: Anne
Marilla and Matthew Cuthbert are in for a big surprise. They are waiting for an orphan boy to help with the work at Green Gables - but a skinny, red-haired girl turns up instead. Feisty and full of spirit, Anne Shirley charms her way into the Cuthberts' affection with her vivid imagination and constant chatter. It's not long before Anne finds herself in trouble, but soon it becomes impossible for the Cuthberts to imagine life without 'their' Anne - and for the people of Avonlea to recall what it was like before this wildly creative little girl whirled into town. ...Show more
$12.99
AUD
Category: Early Reader | Series: Zola
Zola loves living on Boomerang Street with her mum and her nonna. Every day of the week is an adventure. But Zola has a problem. No matter how much she tries, she can't keep out of trouble! Seven stories in the series - one for every day of the week. From the bestselling author of Looking for Alibrandi. ...Show more
$12.99
AUD
Category: Early Reader | Series: Aussie Kids Ser.
Hi! I'm Dooley My cousin is visiting our farm. We'll swim in the river, feed the calves and collect berries. But best of all, we're going to sleep out in the barn!
$12.99
AUD
Category: Early Reader | Series: Aussie Kids Ser.
Hi! I'm Matilda! Today there's a festival at the Japanese Embassy. That's where my friend Hansuke lives. We'll have lots of fun. But Hansuke is going back to Japan soon. How will I be able to say goodbye?
$12.99
AUD
Category: Early Reader | Series: Aussie Kids Ser.
Hi! I'm Sam I have a new throw net. My cuz, Peter and I can't wait to try it out. We want to catch a BIG barra!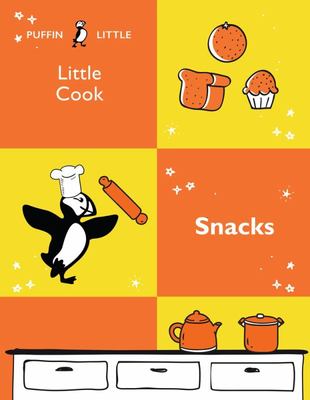 $12.99
AUD
Category: Cookery books
Just because we're LITTLE doesn't mean we can't learn BIG skills. Have you ever wondered how to make boring veggies into a super-delicious snack? If you're a Little Cook who wants to serve up yummy treats, get ready for a SNACK-ATTACK with Puffin Little!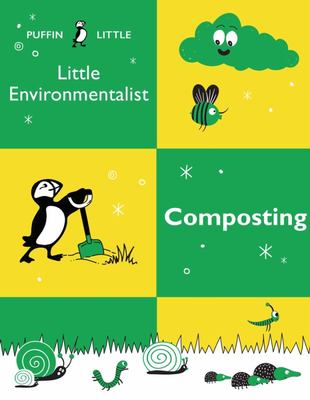 $12.99
AUD
Category: Environment
Just because we're LITTLE doesn't mean we can't learn BIG facts. Have you ever wondered how you could help save the planet? If you're a Little Environmentalist who is curious about composting, you're about to DELVE INTO THE DIRT with Puffin Little!