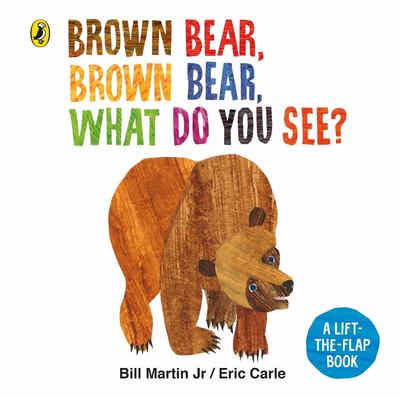 $16.99
AUD
Category: Lift the Flap and Pop-Up
Exuberantly coloured artwork and favourite animals make this rhythmic story the perfect introduction to looking and learning about colours. Each spread leads seamlessly into the next and young children will delight in Eric's colourful collage animals and simple repetitive language.

$14.99
AUD
Category: Picture Books
This beautiful picture book from the acclaimed partnership of Margaret Wild and Ron Brooks is a glorious celebration of family and new life.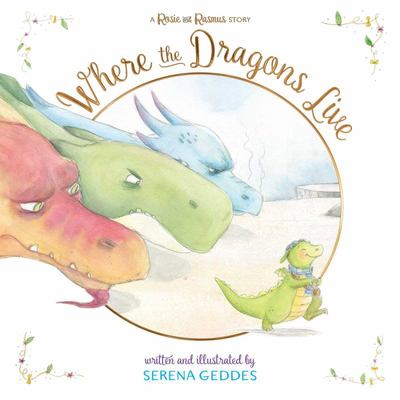 $22.99
AUD
Category: Picture Books | Series: Rosie and Rasmus Ser.
A young dragon discovers how to be his true self with some help from his human girl best friend in this sweetly earnest sequel to the "charming" (School Library Journal) Rosie and Rasmus.   When Rasmus bid his best friend Rosie goodbye to journey to the Island of Dragons, he wasn't sure what to expect --he's never met another dragon before Upon his arrival to the island, he finds the other dragons to be fierce, feisty, and a little mean. They point out how gentle Rasmus and his small wings don't fit in with the rest of them. Will Rasmus ever be a real dragon?   Luckily, Rosie travels to the island, and helps her dear friend discover that being his own true self is what really matters in friendship and dragonhood. ...Show more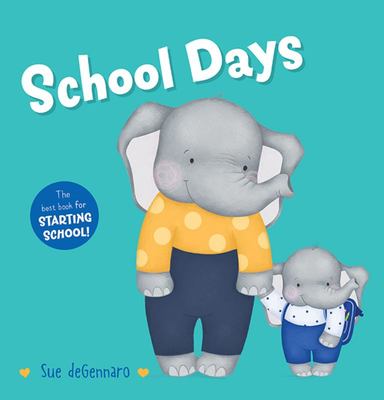 $17.99
AUD
Category: Picture Books
School Days are full of new adventures.   On some days there are butterflies in tummies, upside down lunchboxes and lines in the bathroom. Other days are for singing really loud, dressing up in costumes and listening to stories. But no matter what kind of School Day it is, there are always friends to be made and fun times to be had.   A book to celebrate starting school. ...Show more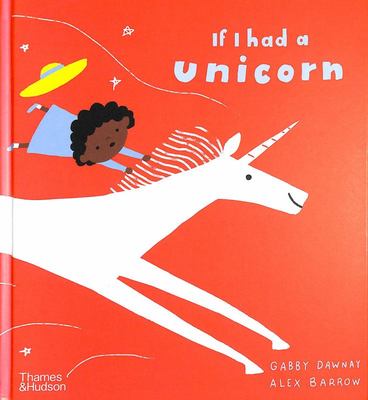 $19.99
AUD
Category: Picture Books | Series: If I Had A... Ser.
Have you ever given any thought to what the perfect magical pet would be? Giants are far too big, and dragons are way too hot, but what about a unicorn? It might eat all your ice cream for breakfast, but if you get upset about that, it will feed you cotton candy It can sprinkle star dust on grumpy sibli ngs, carry you to soccer practice on a rainbow, and make sure you dream nothing but sweet and fluffy unicorn dreams. In this playful tale, a little girl finds out firsthand what it's like to have a magical creature as a pet.   ...Show more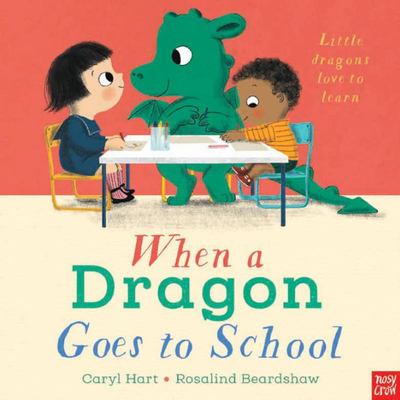 $19.99
AUD
Category: Picture Books
A delightful rhyming picture book that's perfect for any little dragon (or child) getting ready to start school.
$22.95
AUD
Category: Picture Books
In MY PEOPLE with Eddie's Lil' Homies children learn about Aboriginal culture.Eddie Betts is one of Australia's most well know Aboriginal AFL players. Following on from the success of his first book, MY KIND, Eddie aims to educate young Australians on Aboriginal culture which has a unique history dating back over 60 thousand years. Eddie hopes all children can have access to literacy and learning opportunities. This is Eddie's second book and it's all about sharing facts about his mob. It also makes reading fun, so rap or rhyme with your own lil' homies and share it by tagging @eddieslilhomies and #eddieslilhomies ...Show more
My Kind Eddies Lil' Homies
by Bridget Gillard (Contribution by); Megan Gannon (Editor, Editor-In-Chief); Anna Scullie (Contribution by); Jesse White (Illustrator)
$22.95
AUD
Category: Picture Books
In 'My Kind' with Eddie's Lil' Homies children learn ways to show kindness. When Eddie was drafted to the AFL he faced challenges due to his inability to read or write. Due to this, he hopes all children can have equal opportunities. This is Ed's first book and it's all about spreading kindness and trea ting everyone equally. It also makes reading fun, so rap or rhyme with your own Lil' Homies. ...Show more
$39.99
AUD
Category: Animals
Are you curious about fossils, dinosaurs, and prehistoric life? Then dig into this stunning children's encyclopedia. This fully revised edition of Knowledge Encyclopedia- Dinosaur! is loaded with fascinating facts. Did you know that Velociraptor had three large "killer claws" on each foot to hunt down prey? Or that the long-necked Diplodocus was as long as three school buses? Can you imagine what a strange life it would be for Saltasaurus with no toes on their front feet? Would you believe that Carcharodon megalodon was an ocean monster with a fearsome bite at least six times stronger than today's great white shark? This dinosaur book for kids reveals more than 60 prehistoric creatures, from the age of the dinosaurs to the Ice Age. Including the Pterodactylus and ferocious Tyrannosaurus, the gigantic snake Titanoboa and mighty woolly mammoth, this book gets you up close and personal with these amazing animals. Packed with jaw-dropping 3D images, if you're mad about dinosaurs and palaeontology, Knowledge Encyclopedia- Dinosaur! is the perfect book for you. ...Show more
$24.99
AUD
Category: Picture Books
John Canty, the award-winning author/illustrator of the Heads and Tails series introduces readers to a multi-tiered new concept book about shape and colour sorting and object identification. With fresh and appealing illustrations and a striking design, this is a future classic for modern kids.