$16.99
AUD
Category: Picture Books | Reading Level: From 6 to 99
"Originally published in 1986 by Hamish Hamilton Children's Books, London"--T.p. verso.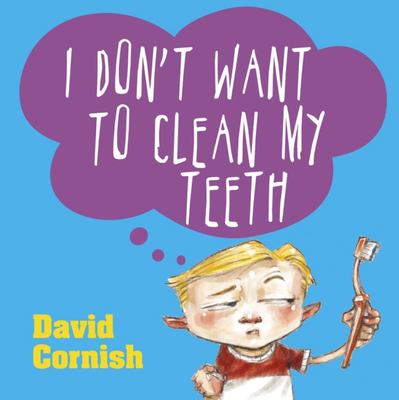 $14.99
AUD
Category: Picture Books
The final book about Rollo, the little boy who didn't want to eat his dinner or go to bed - now he doesn't want to clean his teeth! Every morning and every evening, Rollo would cry,'I don't want to clean my teeth!' Rollo's family are on track with mealtimes and going to bed, but now Rollo doesn't want t o clean his teeth … From talented author-illustrator David (D.M.) Cornish comes the perfect book for parents who might need to brush up on their children's teeth cleaning. PRAISE FOR I DON'T WANT TO EAT MY DINNER 'If someone had told me that a book could entice my child to eat her dinner, I would have told them they were crazy. However, it did and I owe it all to I Don't Want to Eat My Dinner by David Cornish.' - themummyproject.com 'Simple text and brightly captivating illustrations will make this book a welcome addition … It has the added advantage of inspiring the imagination of young children as they conjure alternatives for the food on their plates.' - Buzz Words Magazine ...Show more
$16.99
AUD
Category: Picture Books
Mum and Dad don't live together any more, so sometimes this little girl lives with her mum and her cat, and sometimes she lives with her dad. She has two bedrooms and two sets of toys, but she takes her favourite toys with her wherever she goes. This simple, warm, lift-the-flap book with bold and colou rful illustrations is a reassuring representation of separation for the youngest children. Melanie Walsh is sympathetically alive to the changes in routine that are familiar to many children who live with separate parents and are loved by both. ...Show more
$16.99
AUD
Category: Picture Books
A little boy tries to find a pot of parent glue to stick his mum and dad back together. His parents have come undone and he wants to mend their marriage, stick their smiles back on and make them better. This rhyming story is brilliantly told with a powerful message that even though his parents may be br oken, their love for him is not. 'An incredibly powerful book about a boy coming to terms with his parents' divorce.' - Kate Skipper, Waterstone's Buyer Kes was voted by the Independent as one of the TOP TEN children's authors and he is the author of the award-winning Eat Your Peas and winner of the Red House Children's Book Award. Find out more about Kes at http://www.kesgray.com/ and https://twitter.com/kesgray Illustrated by the winner of the Red House Children's Book Award 2013. Follow Lee Wildish on https://twitter.com/leewildish ...Show more
$16.99
AUD
Category: Picture Books | Reading Level: 4+
"Parents looking for a book about separation or divorce will find few offerings as positive, matter-of-fact, or child-centered as this one. . . . Simple, yet profoundly satisfying." - Booklist (starred review)   At Mommy's house, Alex has a soft chair. At Daddy's house, Alex has a rocking chair. In ea ch home, Alex also has a special bedroom and lots of friends to play with. But whether Alex is with Mommy or with Daddy, one thing always stays the same - Alex is loved. The gently reassuring text focuses on what is gained rather than what is lost when parents divorce, while the sensitive illustrations, depicting two unique homes in all their small details, firmly establish Alex's place in both of them. Two Homes will help children - and parents - embrace even the most difficult of changes with an open and optimistic heart. ...Show more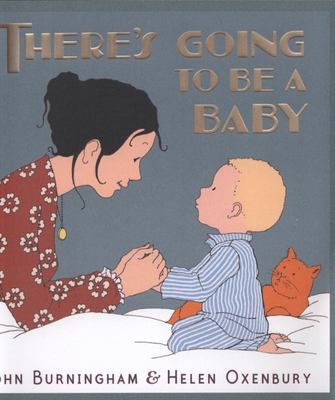 $17.99
AUD
Category: Picture Books | Reading Level: 2+
In a first-time creative pairing, two of the world's most treasured picturebook creators offer a truly delightful book for new-siblings-to-be. (Ages 2 and up)   When is the new baby coming? What will we call it? What will he do? We don't really need a baby, do we? With sensitivity and wit, John Burnin gham follows the swirl of questions in the mind of a young child anticipating a baby sibling with excitement, curiosity, and just a bit of trepidation. In perfect tandem, Helen Oxenbury captures the child's loving interactions with his mother--along with the fanciful future scenarios he imagines for the new family member he has yet to meet. Combining a warm, timeless story with illustrations both freshly enchanting and wonderfully nostalgic, this gorgeous book has all the hallmarks of a classic. ...Show more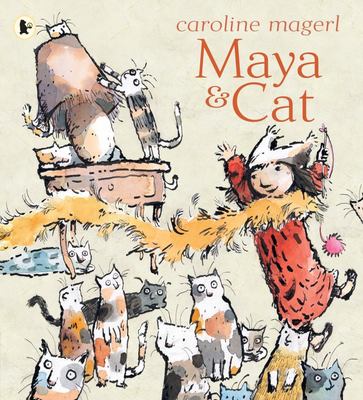 $16.99
AUD
Category: Picture Books
When Maya sees a lost cat sitting in the rain, she sets out to find where it belongs in this gentle story about friendship and kindness from a distinguished Australian author-illustrator. On a roof, as wet as a seal, as grey as a puddle, Cat was rumbling, a rumbly purr. What can Maya offer to get Cat do wn? Feather boas? A pompom on a stick? A boatful of fish under a tiny tin sail - or perhaps something much more valuable? Affectionate and evocative, Maya and Cat follows a child's kindly impulse to an unexpected conclusion. ...Show more
$12.99
AUD
Category: Board Books
The original, award-winning Felt Flap series - perfect for babies and toddlers!
$16.99
AUD
Category: Picture Books
All of Jasper's dreams come true when he finds his very own 'puppy dog' to walk in Centenary Park. But Daisy the 'dog' isn't much of a walker — she tends to spend most of her day climbing gumtrees and dozing. If only someone would explain to Jasper that Daisy is a koala, NOT a dog! Just as Jasper's abou t to give up on his dream, he has a madcap idea of how Daisy can still join him on his daily walk, whether she's asleep or not. Lazy Daisy is a hilarious rhyming story that will have kids doubled over with laughter. ...Show more
$16.99
AUD
Category: Picture Books
A jealous big sister learns a very loving lesson in this warm and funny picture book about sibling rivalry, featuring charming text and nostalgic artwork.Caroline Crocodile is not thrilled with her baby brother. He drools. A lot. But all Mama Crocodile ever says is how GORGEOUS he is! And so Caroline ve ntures into a baby shop to swap out her brother. Unfortunately, the baby panda is a fussy eater, the giraffe is missing scales, and the piglet isn't green. Turns out, the best younger sibling around might just be her own yellow-eyed, sharp-clawed, drooling baby brother. ...Show more
$14.99
AUD
Category: Picture Books
With 400,000 copies sold, this accessible, bestselling picture book phenomenon about the unbreakable connections between loved ones has healed a generation of readers--children and adults alike--and has been updated with new illustrations and an afterword from the author. Now available in paperback for the first time.Parents, educators, therapists, and social workers alike have declared The Invisible String the perfect tool for coping with all kinds of separation anxiety, loss, and grief. In this relatable and reassuring contemporary classic, a mother tells her two children that they're all connected by an invisible string. "That's impossible " the children insist, but still they want to know more: "What kind of string?" The answer is the simple truth that binds us all: An Invisible String made of love. Even though you can't see it with your eyes, you can feel it deep in your heart, and know that you are always connected to the ones you love. Does everybody have an Invisible String? How far does it reach? Does it ever go away? This heartwarming picture book for all ages explores questions about the intangible yet unbreakable connections between us, and opens up deeper conversations about love. Recommended and adopted by parenting blogs, bereavement support groups, hospice centers, foster care and social service agencies, military library services, church groups, and educators, The Invisible String offers a very simple approach to overcoming loneliness, separation, or loss with an imaginative twist that children easily understand and embrace, and delivers a particularly compelling message in today's uncertain times. This special paperback edition includes includes vibrant new illustrations and an introduction from the author. "This book is a beautiful way to begin to try, as parents, to instill in children the impenetrable power of the heart, the energy of love, and the flow that can be felt from the grace in every moment." --Tony Robbins ...Show more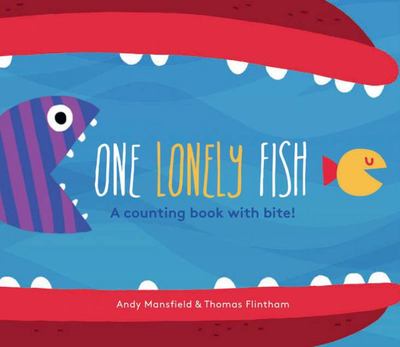 $14.99
AUD
Category: Board Books
A counting book with a difference!