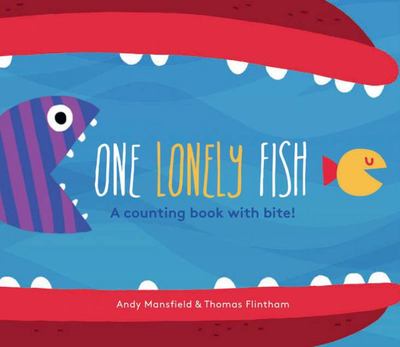 $14.99
AUD
Category: Board Books
A counting book with a difference!
One-Osaurus, Two-osaurus
by Kim Norman; Pierre Collet-Derby (Illustrator)
$28.00
AUD
Category: Picture Books
Part counting game, part dinosaur celebration, this energetic romp is a numbers concept book for the ages.   One-osaurus, two-osaurus, three-osaurus, four   Look there, in a child's bedroom, where some prehistoric pals are gathered in a counting game. Nine dinosaurs are playing a sing-song renditio n of hide-and-seek--but something isn't adding up. Where is number ten? Stomp, stomp, stomp CHOMP, CHOMP, CHOMP Ready or not, here he comes, and he sounds . . . big With big, bold numerals, an array of dinosaurs in comical poses, and a humorous twist at the end, this tribute to a child's imagination makes learning numbers a gigantic treat. ...Show more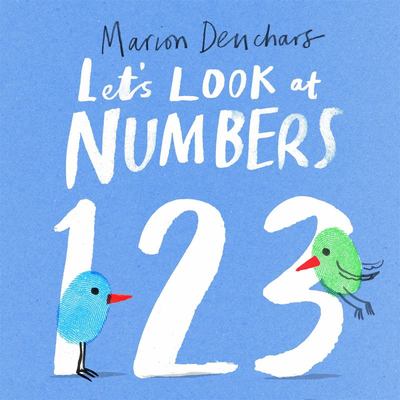 $14.99
AUD
Category: Board Books
Introduce numbers from 1 to 10 with this stunning board book, perfect for sharing with your baby or toddler. Part of a brand-new series of board books Let's Look At... and with beautiful artwork from bestselling author and illustrator Marion Deuchars, this book is the perfect introduction to counting. M ake learning fun and stimulating as you go through the pages of this gorgeous book for young readers.   ...Show more
$15.99
AUD
Category: Board Books
On a coral reef in the big blue sea, count the ocean creatures 1, 2, 3. Count from one giant whale shark all the way to twelve tired seahorses, meeting and learning about plenty of playful Australian sea creatures along the way. With vibrant artwork, simple facts about each creature and a gentle conserv ation message, Frané Lessac's Australia Under the Sea 1, 2, 3 is a celebration of twelve fish and friends living in our seas.   ...Show more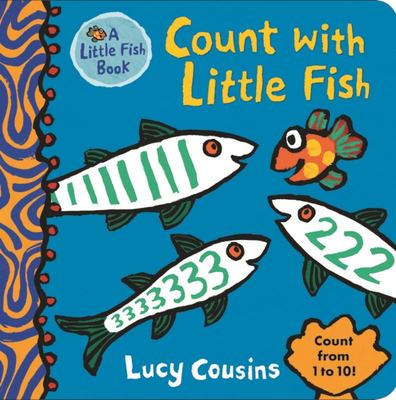 $11.99
AUD
Category: Board Books | Series: Little Fish
Little ones can join the irrepressible Little Fish and count from one to 10 in this deep-sea delight from the creator of Maisy. Full color.
One Keen Koala (HB)
by Margaret Wild; Bruce Whatley (Illustrator)
$17.99
AUD
Category: Picture Books
One keen koala and all his animal friends are ready for school! Count along in this beautiful introduction to the fun of school from two of Australia's favourite award-winning picture book creators.

Good Night, Baboon!
by Sabrina Moyle; Eunice Moyle (Illustrator)
$12.99
AUD
Category: Board Books | Series: Hello!Lucky Ser.
Good Night, Baboon stars one very cheeky baby baboon who's just too jazzed to slumber as he bounces through a countdown of sleepy animals brushing their teeth, reading bedtime stories, until finally: 2 lazy llamas, all tucked in snug. Now look who's ready for . . . 1 big hug With its vibrant art an d cheerful rhyming text, plus a countdown from one to ten, the book is a joy for grown-ups and children to read aloud together. Created by Eunice Moyle and Sabrina Moyle, the sister team behind the award-winning design studio Hello Lucky, Good Night, Baboon features the bright and appealing style that has made their previous children's books bestsellers and their stationery and other products so popular across all ages. ...Show more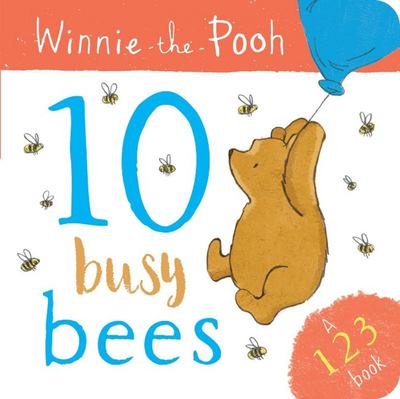 $14.99
AUD
Category: Board Books
An essential counting board book for your toddler's growing library. Join Winnie-the-Pooh and friends in 10 Busy Bees. Toddlers will love this chunky board that takes them from 1 to 10 with recognisable objects and characters. With simple text and gorgeous illustrations, this first concept book is perf ect for curious pre-schoolers and the youngest readers of Winnie-the-Pooh. As 1 hungry bear joins up with 2 brave friends they hunt down those 10 every so buzzy and busy bees! Look out for H is for Honey: An ABC Book - 9781405296336 ...Show more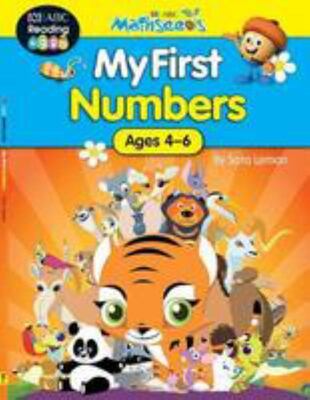 $10.95
AUD
Category: Activity Books | Series: ABC Mathseeds
ABC Mathseeds - My First Numbers book is part of the My First< /b> series of Mathseeds workbooks stemming from the breakthrough online learning program. Mathseeds is created by the same team of educat ors and publishers who brought you ABC Reading Eggs. Each book in the al l new My First range foc uses on a key skills and concepts that ch ildren need to become great at maths! This book focuses on num bers with a wide range of educational activities that children will enjo y. Find the full program at www.mathseeds.com.au, the website where children learn that maths + fun = Mathseeds! ...Show more
$8.95
AUD
Category: Activity Books | Series: Mathseeds | Reading Level: 3-5 years
ABC MATHSEEDS ACTIVITY books are the perfect way for children to learn their early maths skills. Full of educational and stimulating activities, this book will help children to: identify numbers zero to 10; count to 10; write numbers and words correctly; recognise shapes and sizes; order numbers. There are 4 books in Level 1 - Starting Out. This level is for children just starting to learn their first maths skills. This is Activity Book 2. It fully supports and reinforces 10 lessons (lessons 11 - 20) of the ABC Mathseeds program. ...Show more
$8.95
AUD
Category: Activity Books | Series: Mathseeds | Reading Level: 3-5 years
ABC Mathseeds Activity books are the perfect way for children to learn their early maths skills. Full of educational and stimulating activities, this book will help children to: identify numbers zero to 10; count to 10; write numbers and words correctly; recognise shapes and sizes; order numbers. There are 4 books in Level 1 - Starting Out. This level is for children just starting to learn their first maths skills. This is Activity Book 2. It fully supports and reinforces 10 lessons (lessons 11 - 20) of the ABC Mathseeds program. ...Show more

Ten Little Figs
by Rhian Williams; Nathaniel Eckstrom
$24.99
AUD
Category: Picture Books
A child counts down the figs on the backyard fig tree, as each one is snatched away by a different Australian animal, in this ode to Australia's natural landscape.   Ten little figs are on my tree.I love figs and they're all for me. Ten Little Figs is a joyful rhyming picture book about a child keepi ng careful watch of the figs on the fig tree in his backyard. With his dog by his side, he counts down the number of figs as they are taken by various hungry Australian animals (flying fox, finches, green ants and others) until only one fig is left. Who will get that very last fig? Luckily Dad comes to the rescue and surprises his little one with the very last fig. ...Show more