$14.99
AUD
Category: Easter | Series: Farmyard Tales Poppy and Sam Ser.
Help Poppy and Sam find the Easter egg in this beautifully illustrated Hide and Seek Book. Children will be able to spot the eggs through the cut-outs, and when they turn the page they will find out if it was really an easter egg or something else entirely. Fingertrails add texture to this adorable titl e. Perfect for Easter fun, this book is full of witty transformations to enjoy, where what seems to be an egg turns out to be a flower or a ball when you turn the page. Part of the relaunch of the classic brand Farmyard Tales. Loved by families for over 30 years, Usborne are delighted to bring Poppy and Sam to a whole-new generation. ...Show more
$19.99
AUD
Category: Christmas
This delightful pack contains a 30-piece jigsaw of the Nativity scene for children to assemble, as well as a beautifully illustrated 24-page picture book that retells the story of Mary and Joseph's journey to Bethlehem, and the birth of baby Jesus. Beautifully illustrated jigsaw and book makes a wonderf ul present. High quality, 30-piece jigsaw is a perfect introduction to beginner level puzzles. The Nativity picture book is a charming way for children to read and discover the story of Christmas and Jesus' birth. ...Show more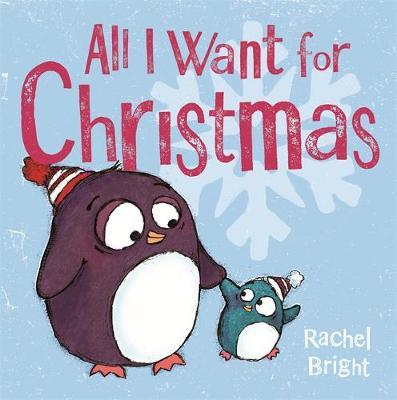 $24.99
AUD
Category: Christmas
Two penguins discover that love is the perfect gift at Christmas in this sparkling festive picture book!The countdown to Christmas has begun and there is so much for Little Penguin to be excited about: decorating the tree, cooking festive treats, sending a letter to Santa, wrapping presents, and much mo re. But what does Big Penguin want for Christmas? The answer will warm the hearts of every penguin, big or small!From the bestselling author of The Lion Inside and The Koala Who Could.Rachel Bright's card and gift range The Bright Side has sold over 7.5 million cards and over three million gifts worldwide. lookonthebrightside.co.uk ...Show more
$24.99
AUD
Category: Picture Books
The Tea and Sugar train only came once a week on a Thursday. But the special Christmas train only came once a year. Today was Sunday. Four more days without sugar. Four more days until the Christmas train. Please, please be on time. Please don't be late. Join Kathleen in the outback as she eagerly await s the Christmas Tea and Sugar train. Will she meet Father Christmas? Will she receive a Christmas gift from him? A delightful, heart-warming story from the National Library of Australia that will intrigue, captivate and introduce readers to a slice of the past. Wonderful sensitive illustrations, including a beautiful double fold-out image showing the shops inside all the carriages. For 81 years, from 1915 to 1996, the Tea and Sugar Train travelled from Port Augusta to Kalgoorlie once a week. It serviced the settlements along the Nullarbor Plain, a 1050-long rail link. It was a lifeline. There were no shops or services in these settlements. The train carried everything they needed-household goods, groceries, fruit and vegetables, a butcher's van, banking facilities and at one time even a theatrette car for showing films. The biggest excitement for the children was the first Thursday of December every year, when Father Christmas travelled the line. He distributed gifts to all the children on the way, including those of railway workers, those in isolated communities, and station kids. ...Show more
$14.99
AUD
Category: Christmas
The spellbinding sequel to Tom Fletcher's bestselling magical adventure, The Christmasaurus. 'She is the best-kept Christmas secret of all,' whispered Santa Claus. 'Which is surprising, because Christmas itself would not exist without her. She is older than time itself, yet still as young as tomorrow. She is known only as the Winter Witch.' One year has passed since William Trundle's incredible adventure with the most extraordinary dinosaur: the Christmasaurus. Now, William is swept back to the magical North Pole, where he meets the mysterious, icy Winter Witch - whose power to control time allows Santa Claus to make the long journey all around the world every Christmas Eve. And when they learn that the fate of Christmas itself hangs in the balance, William and the Christmasaurus must work with the Winter Witch to protect it... Full of magic and music, humour and heart, and a friendship like no other, The Christmasaurus and the Winter Witch is the most enchanting Christmas read for the whole family. ...Show more
$9.99
AUD
Category: Sticker Books
Get into the holiday spirit with Bluey and Bingo! Write a letter to Verandah Santa, make your own Christmas cards and play with stickers. A fun-filled sticker activity book for kids of all ages. Bluey has been a phenomenal success since airing on ABC KIDS in October 2018, amassing legions of dedicated f ans and hugely popular ranges of books, toys, clothes, games and more. It holds the coveted position of being the most watched program ever on ABC iView, with over 260 million plays for Series One, and is the winner of an International Emmy for Most Outstanding Children's Programme. ...Show more
$29.99
AUD
Category: Christmas
The snowy Great Hall festooned with Christmas trees, the shimmering Yule Ball, Mrs Weasley's festive jumpers o Christmas at Hogwarts is filled with magic and wonder. This equally magical scrapbook takes readers on an interactive tour of the Christmas season in the Wizarding World, as seen in the Harry P otter films. With detailed profiles on everything from Harry's Firebolt broomstick o a festive gift from his godfather, Sirius Black o to Hogsmeade, this book includes concept illustrations, behind-the-scenes photographs, and fascinating reflections from actors and film-makers. Fans can revisit key moments from the films, including Harry Potter's first Christmas at Hogwarts when he receives the Invisibility Cloak, as well as his holiday spent at number twelve, Grimmauld Place in Harry Potter and the Order of the Phoenix. Destined to be a must-have collectable for fans of Harry Potter, this book also comes packed with interactive inserts.   ...Show more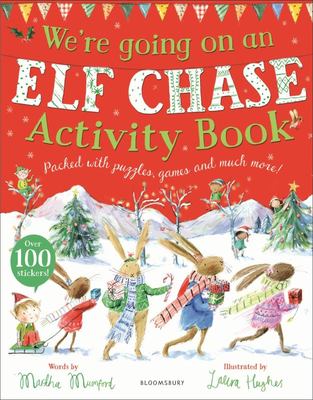 $9.99
AUD
Category: Christmas
LauraCan you find all Santa's elves and help the bunnies get through the maze in time to find their presents? Join in the fun with the bunnies as they go on a winter adventure and get ready for Christmas! Based on the bestselling We're Going on an Elf Chase, this super activity book is bursting with col ouring, puzzles, games and over 100 lovely stickers. From much-loved illustrator Laura Hughes, creator of We're Going on an Egg Hunt, this treasure trove of festive fun is packed with reindeer, penguins, elves and winter magic. Guaranteed to keep little ones occupied over the holiday season, it makes the perfect Christmas gift! ...Show more
$12.99
AUD
Category: Early Reader | Series: A Narwhal and Jelly Book
The 5th hilarious and fabulously festive Christmas adventure from everyone's favourite characters - Narwhal and Jelly! It's Christmas in the world wide waters! Narwhal is spreading his trademark good cheer and warm waffles, but also news of the amazing Merry Mermicorn, part mermaid, part unicorn. Jelly isn't feeling the festive spirit - or excitement about the mermicorn - quite as much until he receives a mysterious present . . . But who is it from?  ...Show more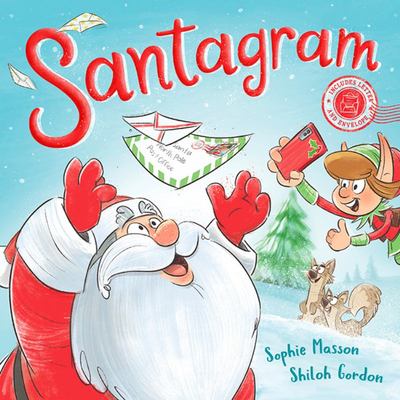 Santagram
by Sophie Masson; Shiloh Gordon (Illustrator)
$17.99
AUD
Category: Christmas
Santa's mailbox is overflowing. Santa loves getting letters, but the elves are FED UP with sorting through the huge piles of mail. Surely an app would be better – quick, easy and heaps of fun! They'll call it 'Santagram'. But once the letters stop arriving, will they be missed? Can Santa use social medi a? And should he? This is a Christmas story with a twist that will have the whole family laughing out loud.   ...Show more
$14.99
AUD
Category: Board Books
Christmas is. . . sharing with others . . . giving gifts with love . . . enjoying the magic of the season Join The Very Hungry Caterpillar for a celebration of Christmas and all the ways to wish the ones you love a Very Merry Christmas. This delightful board book features Eric Carle's bright and distinc tive artwork from sparkling stars and snowy scenes - and you can spot The Very Hungry Caterpillar on every page. With it's festive artwork and gentle rhyming text, this is the perfect gift for Christmas! ...Show more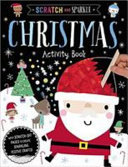 $14.99
AUD
Category: Christmas
Complete activities and create dazzling decorations, models and more using the scratcher tool and sparkly paper in this eye-catching book.