$39.99
AUD
Category: Christmas
Bring the Christmas to life with The Night Before Christmas: Soundboard Edition narrated by Jeff Bridges   Treasured by families worldwide, now you can read along with Jeff Bridges as you and your family count down the days to Christmas. Thisnew family heirloom edition of The Night Before Christmas come s with a special reading of the poem by Jeff Bridges himself in the form of read-along buttons on every page that tell the story as you go. Featuring illustrations from #1 New York Times bestselling illustrator Charles Santore, see this Christmas classic jump off the page like you've never seen it before. With gorgeous illustrations, charming soundboard design, and a timeless story all at an incredible value, this book is the perfect holiday tradition to be passed down for generations. ...Show more
$14.99
AUD
Category: Board Books
Christmas is. . . sharing with others . . . giving gifts with love . . . enjoying the magic of the season Join The Very Hungry Caterpillar for a celebration of Christmas and all the ways to wish the ones you love a Very Merry Christmas. This delightful board book features Eric Carle's bright and distinc tive artwork from sparkling stars and snowy scenes - and you can spot The Very Hungry Caterpillar on every page. With it's festive artwork and gentle rhyming text, this is the perfect gift for Christmas! ...Show more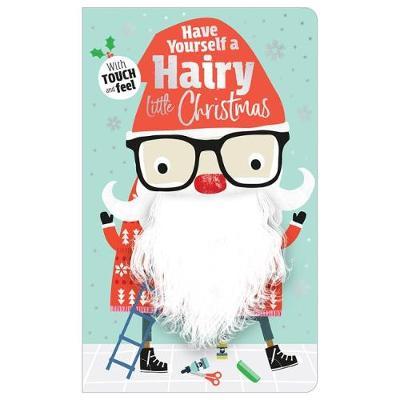 $12.99
AUD
Category: Christmas
Santa wants a new hairstyle for Christmas, so Elf offers to help! Help Santa choose as you explore thick woolly beardsto ones that sparkle with glitter!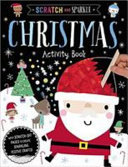 $14.99
AUD
Category: Christmas
Complete activities and create dazzling decorations, models and more using the scratcher tool and sparkly paper in this eye-catching book.
$17.99
AUD
Category: Christmas | Series: Macca
Christmas is here! Christmas is Macca's favourite time of year. He loves thinking up amazing presents for his friends. But when he looks in his piggy bank, he finds he has no money! Macca and his best friend Al have to come up with a plan to make the best Christmas surprise for all their friends, and in doing so, discover the true spirit of giving. ...Show more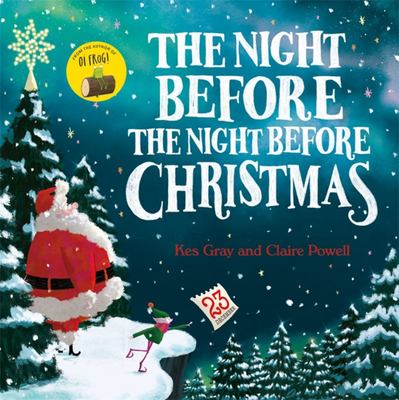 $15.99
AUD
Category: Christmas
A brilliantly funny picture book about what happens the night before Christmas Eve - from the bestselling author of Oi Frog! 'Twas the night before the night before Christmas (That's Christmas Eve Eve). And Santa was wiping his brow on his sleeve. Green elves were sewing, Blue elves were counting, Red elves were carving, The pressure was mounting! It's the day before Christmas Eve and Santa is ever so busy ... he's got presents to wrap, reindeer to wake and a sleigh to start. But has he forgotten something? And, more importantly, will he be ready in time? Inspired by Clement C. Moore's classic festive poem, this hilarious, rhyming picture book is sure to have you ho ho ho-ing! ...Show more
$16.99
AUD
Category: Picture Books
Everyone loves Bandit, especially Bluey and Bingo! Find out what makes this true blue dad so special in this hilarious and heartwarming book. Bluey has been a phenomenal success since airing on ABC KIDS in October 2018, amassing legions of dedicated fans and taking the coveted position of being the most watched program ever on ABC iView, with over 200 million plays.  ...Show more

$14.99
AUD
Category: Picture Books
This beautiful picture book from the acclaimed partnership of Margaret Wild and Ron Brooks is a glorious celebration of family and new life.
$17.99
AUD
Category: Picture Books
 An inclusive picture book for grandparents everywhere. In every country around the world are grandpas short and tall. Though they go by different names, we love them one and all. From brilliant new talents Ashleigh Barton and Martina Heiduczek, comes a charming and heart-warming book that celebrates th e many different ways we say grandpa. What Do You Call Your Grandpa? is a love letter to grandfathers and families from every corner of the globe.   ...Show more
$17.99
AUD
Category: Picture Books
'Look, Dad! I made you porridge and coffee... together!' Follow Dad as he spends the day with his kids. Laugh along with all the hilarious things they say and do! (*Definitely, maybe, not entirely based on real life!)  
$19.99
AUD
Category: Picture Books
Good dads come in many different shapes and species. Get ready to learn a fatherly trick (or ten) from a whole lot of dads, great and small.  
$16.99
AUD
Category: Picture Books
My dad doesn't like babysitting. He says no one should sit on babies. My dad doesn't eat seafood. He says there's something fishy about it. My dad doesn't lie in bed. He says you should always tell the truth. My dad thinks he's funny.