Day Break
by McQuire, Amy with illustrations by Matt Chun
$24.99
AUD
Category: Picture Books
Day Break is the story of a family making their way back to Country on January 26. We see the strength they draw from being together, and from sharing stories as they move through a shifting landscape. The story refocuses the narratives around 'Australia Day' on Indigenous survival and resistance, and i n doing so honours the past while looking to the future. Confronting yet truthful, painful yet full of hope, Day Break is a crucial story that will open up a conversation on truth-telling for the next generation. ...Show more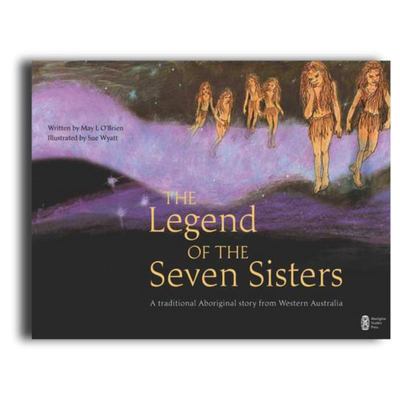 $19.95
AUD
Category: Picture Books
As you look up into the sky at night, you can see many stars. The Wongutha people of the Eastern Goldfields area in Western Australia tell stories about the stars explaining how the stars came to be where they are. Some stars are grouped together and have special names. One of these groups of stars is c alled the Seven Sisters. The Sisters were beautiful women who used to visit the earth and wander the land. This is the story of why they appear in their position in the night sky. ...Show more
Respect
by Aunty Fay Muir; Sue Lawson; Lisa Kennedy (Illustrator)
$24.99
AUD
Category: Picture Books | Series: Our Place Ser.
Our Way is old. Older than the red earth. Older than flickering stars. Our way is respect. A tender, thoughtful story reminding us to respect others and respect ourselves. Part of the Our Place series which welcomes children to culture.  'Dream team Aunty Fay Muir and Sue Lawson, who previously brought us the excellent Nganga: Aboriginal and Torres Strait Islander words and phrases, have collaborated with artist Lisa Kennedy to deliver this absolutely exquisite picture book.  In Respect, the first book in Magabala's Our Place series — the aim of which is to welcome children to Aboriginal culture — Muir and Lawson's sparse text is offset by Kennedy's luminous images, which come alive on the page.' — Hannah Gardiner, Books+Publishing ...Show more
$22.99
AUD
Category: Young Adult
You are on Indigenous lands, swimming in Indigenous waters, looking up at Indigenous skies. Living on Stolen Land is a verse-styled look at our colonial-settler 'present'. This book is the first of its kind to address and educate a broad audience about the colonial contextual history of Australia, in a highly original way. It pulls apart the myths at the heart of our nationhood, and challenges Australia to come to terms with its own past and its place within and on 'Indigenous Countries'. This title speaks to many First Nations' truths — stolen lands, sovereignties, time, decolonisation, First Nations perspectives, systemic bias and other constructs that inform our present discussions and ever-expanding understanding. This title is a timely, thought-provoking and accessible read. ...Show more
Found (HB)
by Bruce Pascoe; Charmaine Ledden-Lewis (Illustrator)
$24.99
AUD
Category: Picture Books
This gentle story set in the rugged Australian bush is about a small calf who becomes separated from his family. The little calf is alone and simply wants his mother, sisters and brothers. He can see other animals, and after running to the river, manages to ask some horses if they are his family. The ca lf's family have been taken away in the back of a noisy truck. So begins the little calf's journey to find his family. In Found we share the calf's point of view in an evocative story, accompanied by stunning illustrations. ...Show more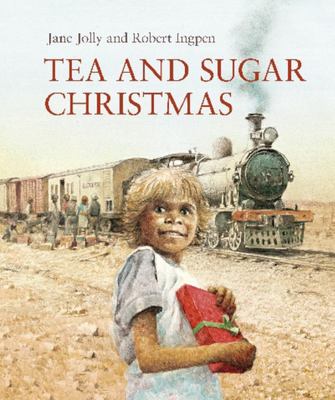 $24.99
AUD
Category: Picture Books
The Tea and Sugar train only came once a week on a Thursday. But the special Christmas train only came once a year. Today was Sunday. Four more days without sugar. Four more days until the Christmas train. Please, please be on time. Please don't be late. Join Kathleen in the outback as she eagerly await s the Christmas Tea and Sugar train. Will she meet Father Christmas? Will she receive a Christmas gift from him? A delightful, heart-warming story from the National Library of Australia that will intrigue, captivate and introduce readers to a slice of the past. Wonderful sensitive illustrations, including a beautiful double fold-out image showing the shops inside all the carriages. For 81 years, from 1915 to 1996, the Tea and Sugar Train travelled from Port Augusta to Kalgoorlie once a week. It serviced the settlements along the Nullarbor Plain, a 1050-long rail link. It was a lifeline. There were no shops or services in these settlements. The train carried everything they needed-household goods, groceries, fruit and vegetables, a butcher's van, banking facilities and at one time even a theatrette car for showing films. The biggest excitement for the children was the first Thursday of December every year, when Father Christmas travelled the line. He distributed gifts to all the children on the way, including those of railway workers, those in isolated communities, and station kids. ...Show more
$24.99
AUD
Category: Picture Books
Archie Roach AM's deeply personal song, 'Took the Children Away', from his 1990 debut album, Charcoal Lane, was the first song ever to receive a prestigious Australian Human Rights Award. Its impact was immediate, shining a stark light on Australia's shameful past practices of removing children from the ir families. The song also speaks of love and reconnection and has travelled across seas into the hearts of First Nations communities everywhere. One dark day, when Archie was just two years old, big black government cars came to his home at Framlingham Aboriginal Mission in southwest Victoria. They forcibly took Archie away from his mother, father and family - everything he had ever known. They took away thousands of other Aboriginal children, right around Australia. Powerful people had decided that these children would be better off living and learning all the white man's ways. Frightened and alone, they grew up in institutions and foster homes. They became known as the Stolen Generations.  Ruby Hunter was one of those children, too, only eight when she was taken from the loving arms of her grandmother living on the Coorong in South Australia. Archie and Ruby met and fell in love as homeless teenagers and Archie started writing songs to help ease his pain. Archie's songs, loved by fans worldwide, tell a powerful story of survival and renewal, and the healing power of music.   In this special 30th anniversary edition, Archie's iconic lyrics sit alongside evocative illustrations by his beloved soulmate and musical collaborator, Ruby Hunter. Also included are Archie's recollections of his family and rare historical photographs. Aboriginal and Torres Strait Islander readers are warned that this book contains images of people who are deceased or who may now be deceased.     ...Show more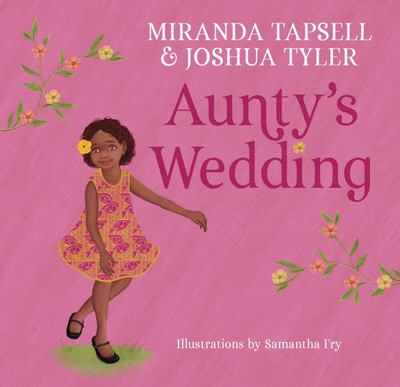 Aunty's Wedding
by Miranda Tapsell; Joshua Tyler
$24.99
AUD
Category: Picture Books
A Tiwi-Island girl prepares for Aunty's wedding with help from her maningawu in this vibrant picture book by the popular actor and writers of Top End Wedding and the highly acclaimed illustrator of Alfred's War.   Everyone on the island is getting ready for Aunty's wedding.Maningawu puts on her best hat and I can wear a wurrijinga in my hair. Lucky!We all dress up, but I still don't understand. Why do people have a wedding?A warm family story that celebrates love and culture from actor, activist, writer and Australian sweetheart, Miranda Tapsell, and Joshua Tyler, co-writer of Top End Wedding, lushly illustrated by Samantha Fry. ...Show more
Family
by Aunty Fay Muir; Jasmine Seymour (Illustrator); Sue Lawson
$24.99
AUD
Category: Picture Books | Series: Our Place Ser.
Age range 3 to 9 Family is a thoughtful contemplation for all to learn the different ways that family makes us whole. This beautifully illustrated children's picture book shows everyone that 'family' can be about heart and home; an endless sky; stories and songs. It  'learns' us how to be with each othe r and with Country. Families come in all shapes and sizes, and this remarkably simple story teaches us all, that family can be many things. ...Show more
$22.95
AUD
Category: Picture Books | Series: Eddie's Lil' Homies
In MY PEOPLE with Eddie's Lil' Homies children learn about Aboriginal culture.Eddie Betts is one of Australia's most well know Aboriginal AFL players. Following on from the success of his first book, MY KIND, Eddie aims to educate young Australians on Aboriginal culture which has a unique history dating back over 60 thousand years. Eddie hopes all children can have access to literacy and learning opportunities. This is Eddie's second book and it's all about sharing facts about his mob. It also makes reading fun, so rap or rhyme with your own lil' homies and share it by tagging @eddieslilhomies and #eddieslilhomies ...Show more
My Kind Eddies Lil' Homies
by Bridget Gillard (Contribution by); Megan Gannon (Editor, Editor-In-Chief); Anna Scullie (Contribution by); Jesse White (Illustrator)
$22.95
AUD
Category: Picture Books | Series: Eddie's Lil' Homies
In 'My Kind' with Eddie's Lil' Homies children learn ways to show kindness. When Eddie was drafted to the AFL he faced challenges due to his inability to read or write. Due to this, he hopes all children can have equal opportunities. This is Ed's first book and it's all about spreading kindness and trea ting everyone equally. It also makes reading fun, so rap or rhyme with your own Lil' Homies. ...Show more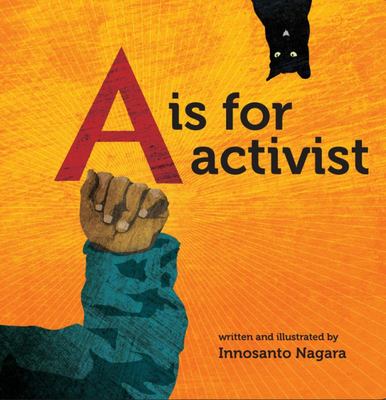 $16.99
AUD
Category: Board Books
A is for Activist is an ABC board book written and illustrated for the next generation of progressives: families who want their kids to grow up in a space that is unapologetic about activism, environmental justice, civil rights, LGBTQ rights, and everything else that activists believe in and fight for.  The alliteration, rhyming, and vibrant illustrations make the book exciting for children, while the issues it brings up resonate with their parents' values of community, equality, and justice. This engaging little book carries huge messages as it inspires hope for the future, and calls children to action while teaching them a love for books. ...Show more