Congratulations to all the authors, illustrators, and publishers who have made the longlist for the 2021 Notables.
$24.99
AUD
Category: Picture Books
Run to the creek, perch on a rock, slip into clear crystal water. An visual and lyrical depiction of coming home to country from acclaimed author and illustrator Bronwyn Bancroft.  
$19.99
AUD
Category: Young Adult
Fourteen-year-old Dylan has always been troubled by her black skin, the legacy of her absent father. She lives with her French mother, and together they dream of one day sailing across the water to France. But when her mother dies in a freak accident, Dylan finds herself on a very different journey- a r oad trip in the care of her mother's grieving boyfriend, Pat. As they travel through outback towns further and further from the water that Dylan craves to take her to France to her mother's spirit, she and Pat form an unlikely bond. ...Show more

$24.99
AUD
Category: Nature
Age range 5+Did you know that, in 2009, a massive dust storm in Australia blew red dust and sand all the way to New Zealand, where it turned the glaciers pink? That, in 1899, Cyclone Mahina plucked dolphins out of the ocean in Far North Queensland and deposited them on cliff tops? That it snowed at Ulur u in 1997? In Australia's Wild Weird Wonderful Weather, readers are introduced to the wide range of weather in Australia, with bite-size pieces of information presented alongside graphic illustrations to entice young readers. Older readers will enjoy the detailed explanations about everything weather, from what causes certain phenomena to reading weather maps, exploring the climate of the past and preparing for the climate of the future. With sections about Australia's extreme weather and the effects of climate change, Australia's Wild Weird Wonderful Weather gently introduces young readers to the challenges of a warming planet and encourages them to be mindful of impact their actions have on the environment. A resource section and glossary of weather words at the back of the book enable a parent, teacher or older reader to satisfy the deeper interest in weather that the book is sure to stimulate. ...Show more
$22.95
AUD
Category: Young Adult | Reading Level: 14+
Age range 14+ Meet Tariq Nader, leader of 'The Wolf Pack' at Punchbowl High, who has been commanded by the new principal to join a football competition with his mates in order to rehabilitate the public image of their school. When the team is formed, Tariq learns there's a major catch – half of the te am is made up of white boys from Cronulla, aka enemy territory – and he must compete with their strongest player for captaincy of the team. At school Tariq thinks he has life all figured out until he falls for a new girl called Jamila, who challenges everything he thought he knew. At home, his outspoken ways have brought him into conflict with his family. Now, with complications on all fronts, he has to dig deep to control his anger, and find what it takes to be a leader. In confronting and often hilarious situations, Tariq's relationships with his extended Lebanese family and his friends are tested like never before, and he comes to learn that his choices can have serious consequences. 'Rawah Arja has written one of the best Australian novels I have ever read…not just because the writing sparkles even as it packs a punch, but because this is the kind of novel that shows us what Australia really is.' — Randa Abdel-Fattah 'A great novel, funny and authentic and full of characters I loved.' — Melina Marchetta, author of Looking for Alibrandi, Saving Francesca and On the Jellicoe Road 'Rawah Arja is an astounding new talent whose work will speak to young people everywhere. The F Team is a fresh, surprising work that is set to become a young adult classic.' — Felicity Castagna, author of No More Boats 'In her debut YA novel, Rawah Arja expertly expresses the difficulty of transitioning from adolescence to adulthood while navigating family, friendship, love and self-worth. Not just full of heart and the importance of community, Arja's novel is also honest...The F Team is an introspective and thought-provoking coming-of-age read.' — Books+Publishing  ...Show more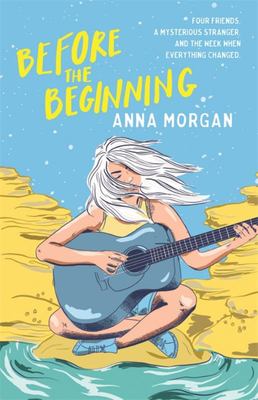 $19.99
AUD
Category: Young Adult
Schoolies week: that strange in-between time when teenagers move from school into the adult world. It's a week when anything is possible, and everything can change. Grace is questioning everything she thought about herself, and has opted not to join her clique of judgemental friends for schoolies, inste ad tagging along with her brother Casper and his friends. Casper, an artist, is trying to create the perfect artwork for his uni application folio. Overachieving, anxiety-ridden Noah is reeling from a catastrophe that might have ruined his ATAR result. And Elsie is just trying to figure out how to hold their friendship group together.On the first night of the trip, they meet Sierra, a mysterious girl with silver-grey hair and a magnetic personality. All of them are drawn to her for different reasons, and she persuades them to abandon the cliched schoolies experience in favour of camping with her on a remote, uninhabited island. On that island, each of them will find answers to their questions. But what does Sierra want from them? An empathetic and suspenseful coming-of-age story from the author of All That Impossible Space. ...Show more
$24.99
AUD
Category: Picture Books
Anemone lives alone in the rock pool. The tide comes in and the tide goes out. All Anemone wants is a friend, but friends are hard to make when you accidentally sting everyone who comes near you. Perhaps Clownfish has a solution to the problem...
Respect
by Aunty Fay Muir; Sue Lawson; Lisa Kennedy (Illustrator)
$24.99
AUD
Category: Picture Books | Series: Our Place Ser.
Our Way is old. Older than the red earth. Older than flickering stars. Our way is respect. A tender, thoughtful story reminding us to respect others and respect ourselves. Part of the Our Place series which welcomes children to culture.  'Dream team Aunty Fay Muir and Sue Lawson, who previously brought us the excellent Nganga: Aboriginal and Torres Strait Islander words and phrases, have collaborated with artist Lisa Kennedy to deliver this absolutely exquisite picture book.  In Respect, the first book in Magabala's Our Place series — the aim of which is to welcome children to Aboriginal culture — Muir and Lawson's sparse text is offset by Kennedy's luminous images, which come alive on the page.' — Hannah Gardiner, Books+Publishing ...Show more
$24.99
AUD
Category: Young Adult
Piper's mum wants her to be 'normal', to pass as hearing and get a good job. But when peak oil hits and Melbourne lurches towards environmental catastrophe, Piper has more important things to worry about, such as how to get food. When she meets Marley, a CODA (child of Deaf adult), a door opens into a new world - where Deafness is something to celebrate rather than hide, and where resilience is created through growing your own food rather than it being delivered on a truck. As she dives into learning Auslan, sign language that is exquisitely beautiful and expressive, Piper finds herself falling hard for Marley. But Marley, who has grown up in the Deaf community yet is not Deaf, is struggling to find his place in the hearing world. How can they be together? Future Girl is the art journal of sixteen-year-old Piper, a visual extravaganza of text, paint, collage and drawings, woven into a deeply engaging coming-of-age story set in near-future Melbourne. ...Show more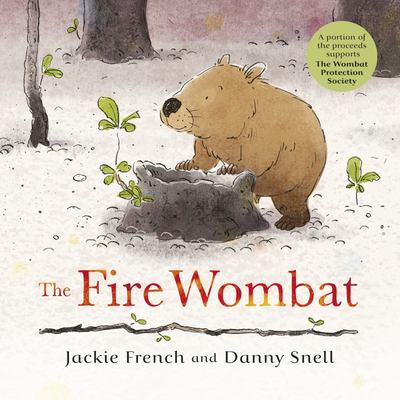 $19.99
AUD
Category: Picture Books
 As the bushfire swallowed up the world they knew, a wombat shared her burrow with other animals. As the flames of the bushfire approach, one small wombat is bravely followed by other animals to the safety of her underground burrow. From best-selling author and Australian Children's Laureate, Jackie Fre nch, and award-winning illustrator, Danny Snell, comes a story of survival, courage and friendship. ...Show more
$19.99
AUD
Category: Realistic Fiction
THE POWERFUL NEW NOVEL FROM AWARD-WINNING AUSTRALIAN WRITER KATRINA NANNESTAD Sometimes it's good to be wild. Sometimes you have to be wild. When the Russian Army marches into East Prussia at the end of the war, the Wolf family must flee. Liesl, Otto and their baby sister Mia find themselves lost and alone, in a blizzard, in the middle of a war zone. Liesl has promised Mama that she will keep her brother and sister safe. But sometimes, to survive, you have to do bad things. Dangerous things. Wild things. Sometimes to survive, you must become a wolf. Bestselling author Katrina Nannestad returns with her most masterful novel yet - a book to crack open your heart, a book to light you up inside, a book to love. ...Show more
$24.99
AUD
Category: Picture Books
THE NEW PICTURE BOOK FROM SEVEN-TIME CBCA BOOK OF THE YEAR WINNER FREYA BLACKWOOD Jules and George are the same in every way. It is quite impossible to tell them apart. Like all twins, Jules and George do everything together. But after a long, hot day at the beach, even twins sometimes disagree... From multi-award-winning picture book creator Freya Blackwood comes a cheeky and charming story about the ups and downs of sibling love. ...Show more
$24.99
AUD
Category: Picture Books
Count from one giant whale shark all the way to twelve tired seahorses, meeting and learning about plenty of playful Australian sea creatures along the way. With vibrant artwork, simple facts about each creature and a gentle conservation message, Frané Lessac's Australia Under the Sea 1, 2, 3 is a celeb ration of twelve fish and friends living in our seas.   ...Show more